At The Heritage Group, we have been developing environmentally sustainable solutions for more than 50 years. We started Heritage Environmental Services with a Subtitle C landfill in 1970, the same year the EPA was created. Today, Heritage Environmental Services is a leader in environmental sustainability and a one-stop waste management solution spread across North America.
Sustainability is important all across The Heritage Group. Our businesses are focused on leaving the world a better place for future generations.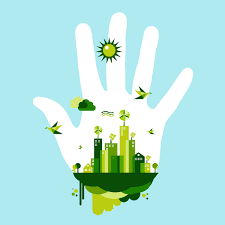 At Asphalt Materials (AMI), we work closely with The National Asphalt Pavement Association (NAPA). NAPA works to support, advocate, and advance the asphalt pavement industry. One of NAPA's focus areas for 2022 is climate stewardship and how asphalt is environmentally friendly as it is America's most recycled material. Our industry continuously explores methods and practices to contribute to a sustainable infrastructure and a healthy environment for generations to come.
As part of NAPA's Climate Stewardship Task Force, they will be helping explain terminology that is expected to become commonplace in 2022. Look for more updates in the coming weeks. Here are a few listed below.
Carbon Footprint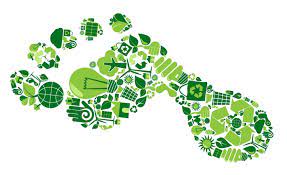 Carbon footprint is an estimate of how much carbon dioxide is produced to support your lifestyle. Essentially, it measures your impact on the climate based on how much carbon dioxide you produce. Factors that contribute to your carbon footprint include your travel methods and general home energy usage. Carbon footprints can also be applied, on a larger scale, to companies, businesses, even countries. (Source: NAPA Action News. Defining The Road Forward. https://www.naylornetwork.com/nap-nwl/articles/index-v7.asp?aid=707737&issueID=88351)
Carbon Dioxide (CO2)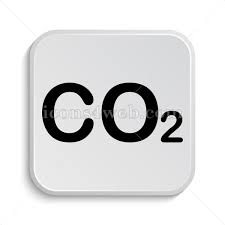 Carbon dioxide is a colorless, odorless gas produced by burning carbon and organic compounds and by respiration, what people exhale when they breathe. It is naturally present in air (about 0.03%) and is absorbed by plants in photosynthesis. Carbon dioxide is one carbon atom that is joined with two oxygen atoms.
Carbon Dioxide is Naturally Occurring
Carbon dioxide is a naturally occurring gas. When you inhale (breathe in), air enters your lungs and oxygen from the air moves from your lungs to your blood. At the same time, carbon dioxide, a waste gas, moves from your blood to the lungs and is exhaled (breathe out).
Heritage Construction & Materials
Our Heritage Construction & Materials (HC+M) family of companies have built roads, bridges, and other commercial projects across the Midwest and as far away as China. Our asphalt and aggregate supply companies produce and distribute the highest quality road construction materials and specialty minerals throughout the country.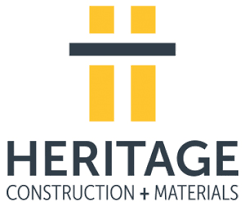 HC+M companies are industry-leading innovators, due in large part to the problem-solving nature of our employees, our close collaboration with the Heritage Research Group , and our mutual commitment to listen to the needs of our customers.
As part of The Heritage Group, Asphalt Materials was founded in 1956 and we continue to supply high quality products and services around the United States, allowing us to excel in pavement preservation techniques and construction services.
We work closely with the Heritage Research Group team to ensure the highest quality asphalt materials and processes are brought to market. We are committed to building long term relationships and mutual trust. We are excited to tackle our industries biggest challenges, looking for new and inventive ways to create solutions that will mean better, safer and longer lasting roads.
To learn more about HC+M, visit this website: https://thgrp.com/transportation-infrastructure-materials/