Small's Sand & Gravel: 10229 Killduff Road CCAP® Patch Project
Pavement preservation is a cost-e­ffective and environmentally friendly way to extend the life of roadways which helps public funding go further. A pavement preservation strategy is proven to produce fewer greenhouse gas emissions, expend less energy, and give faster application times than the alternative conventional approach, in addition to being cost-effective.
For Cold Constructed Asphalt Pavement (CCAP), cold mix asphalt is created through a combination of aggregate mixed at ambient temperature with chemically modified asphalt. The cold mix may be stockpiled for weeks to a few months and then placed using a paver for road repair such as patching potholes or adding a new layer to low-volume roads. A chip seal is typically placed over the cold mix.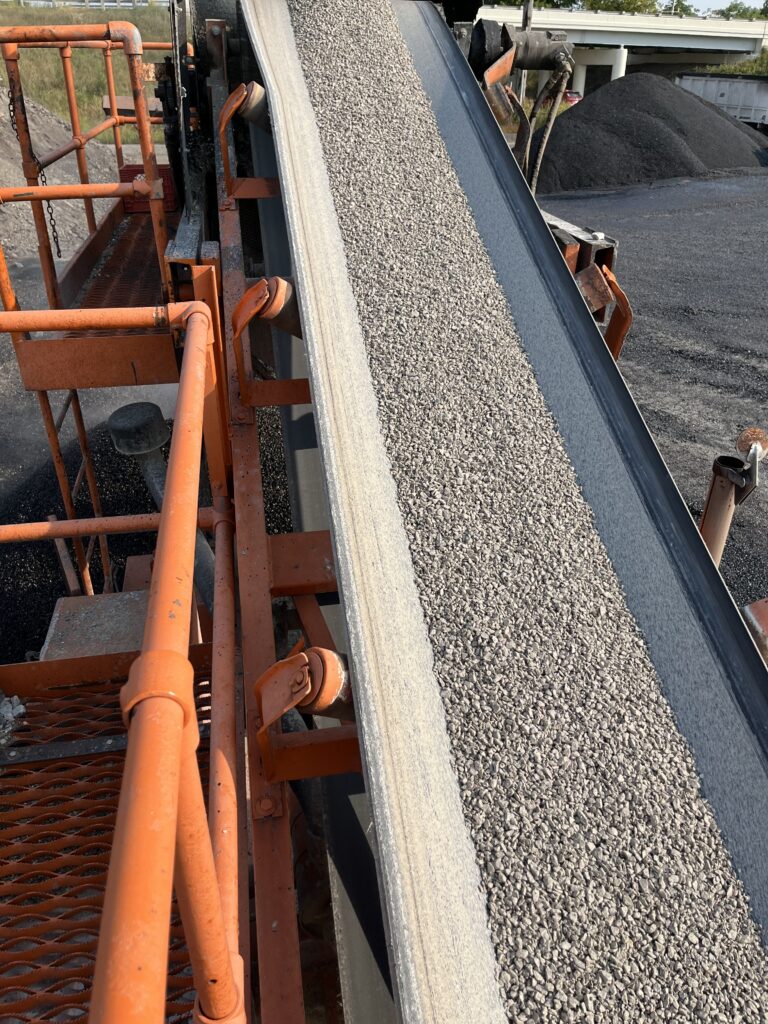 Asphalt Materials, Inc. (AMI) has been making CCAP at this location for the past 7 years. The CCAP product is used to sell to townships in both Knox and Licking Counties.
Small's and AMI have worked together exclusively for the last 8 years for a cold patch program. This material is used and also for use to resell to surrounding counties, townships, contractors, and the general public.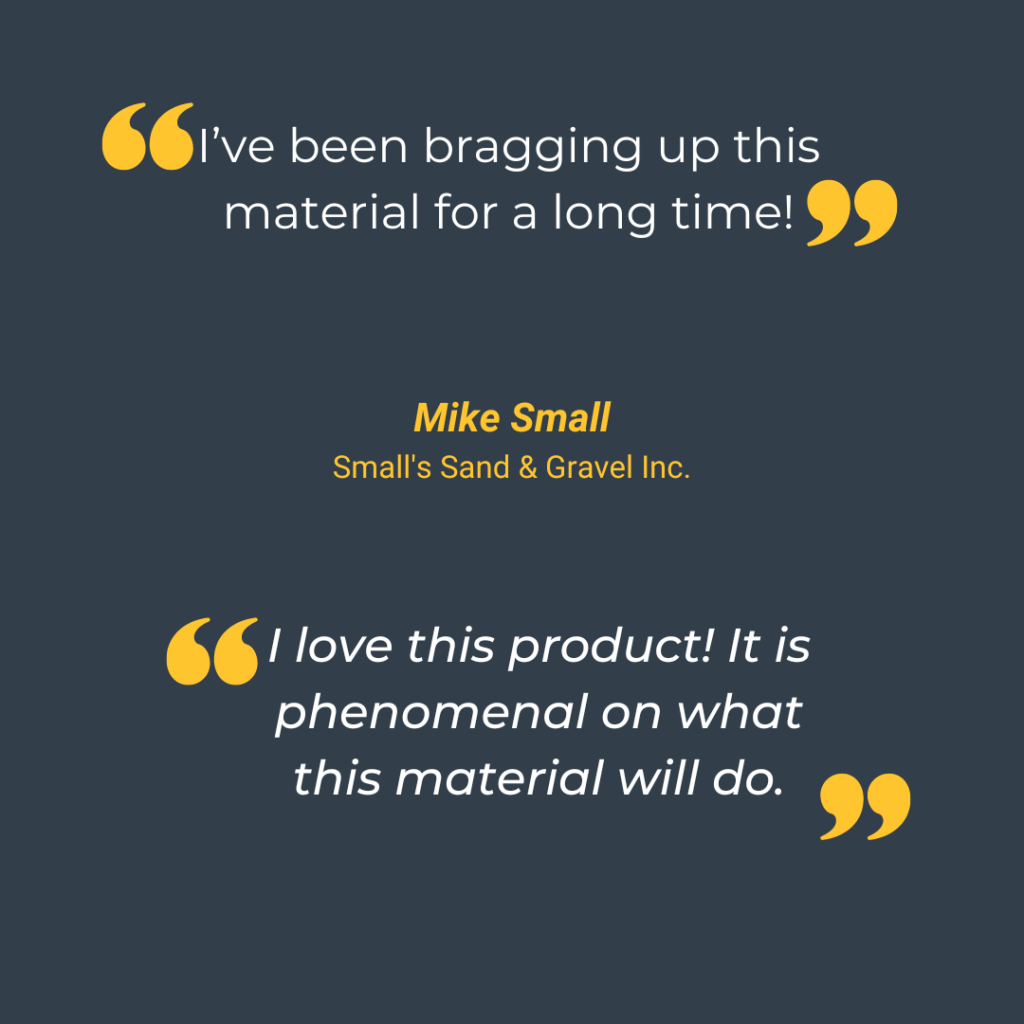 This job and the location where Small's has an asphalt plant, cement plant, and a quarry is their location, Small's Sand & Gravel. 10229 Killduff Road, Gambier, Ohio.
Sales Representative Cameron Porter, indicates, "you can let this material set on the ground for a few months. It has a long shelf life if stored properly. My personal belief is that 2 years is the limit but that is if you have several tons and the material can be piled in a mound and not mixed unless you are wanting to use it."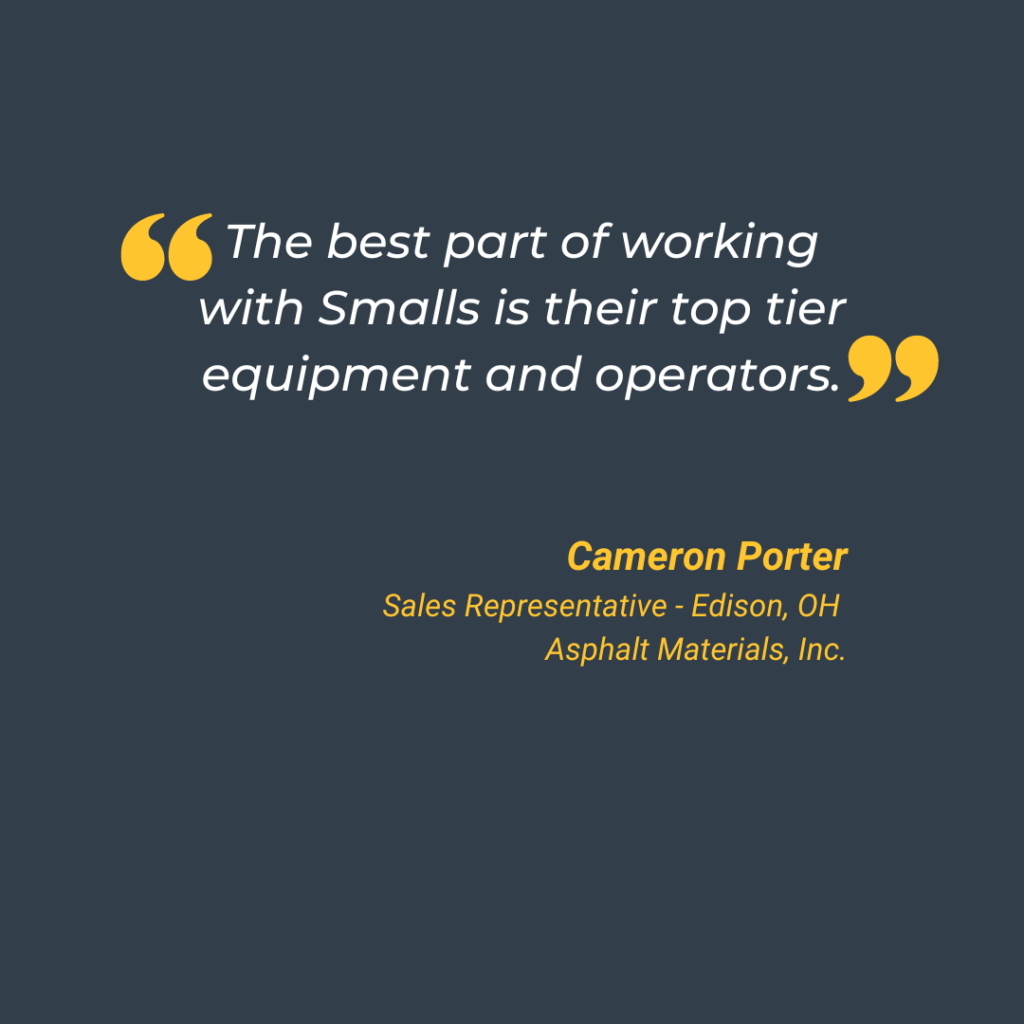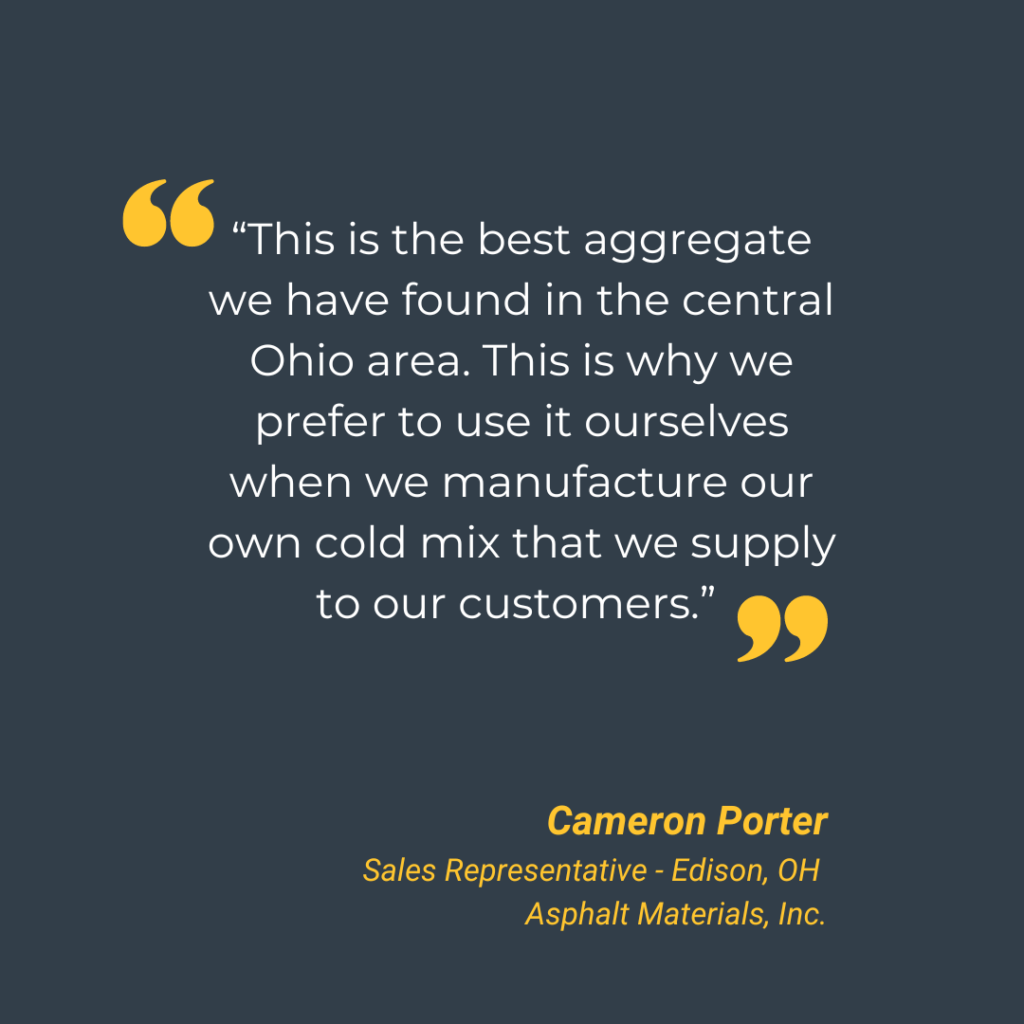 The aggregate used on this project is crushed #9 gravel, which AMI uses exclusively for the cold patch that we manufacture and sell out of our Edison and Columbus locations.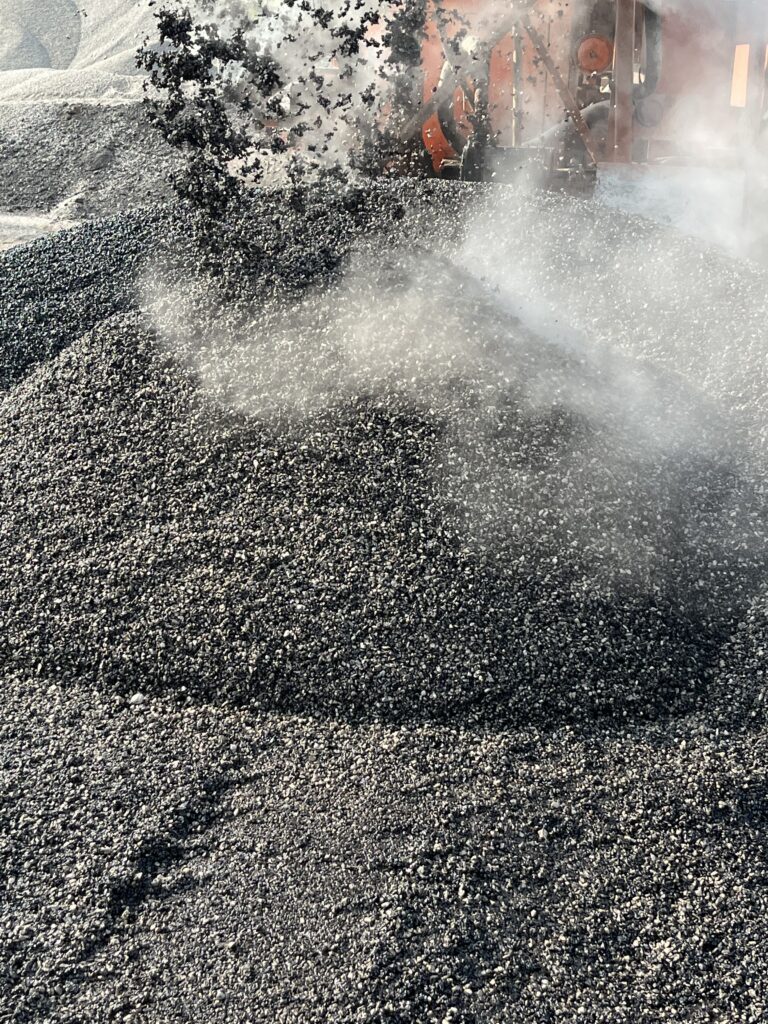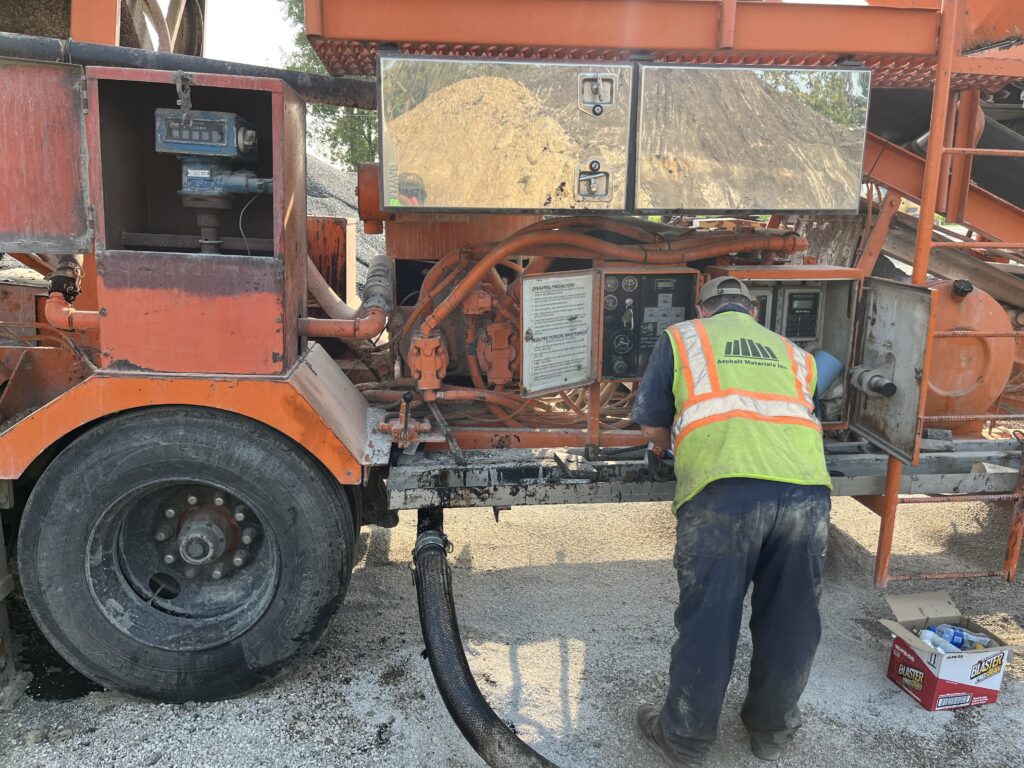 CCAP® is part of Asphalt Materials' AMIBIND™ Product Portfolio
A core strength of Asphalt Materials, Inc. (AMI) is the formulation, manufacturing, and research & development of asphalt binders and emulsions. Our Asphalt companies supply high-quality products and services around the United States, allowing AMI to excel in pavement preservation techniques and construction services.
Since 1980, our in-house R&D laboratory, the Heritage Research Group, has helped our industry, customers, and partners address and tackle our industry's biggest challenges. Today, our labs provide innovative products, processes, and training to create longer-lasting, safer roads. We constantly seek new and inventive solutions by working closely with our customers and partners.
J-Band®, CCAP® and T-BOND ® are registered trademarks of Asphalt Materials, Inc. AMIBIND™, AMIBOND™, AMICYCLE™, AMIGUARD™ and AMISEAL™ are trademarks of Asphalt Materials, Inc.