Annual Event Focuses on Best Practice Identification and Shared Learning Opportunities
The Safety Stand Down is a great opportunity for our AMI family to come together and have serious discussions about keeping our work environments as safe as possible. The sessions are facilitated by all levels of our team, including members of Asphalt Materials' Leadership Team, Managers, and employees.
It is an important time when all of our AMI team pauses simultaneously to discuss how we can mitigate any potential issues or concerns. We do this by looking at our best practices, safety goals and taking these learnings and targets to share and discuss with the entire team heading into the 2023 Season.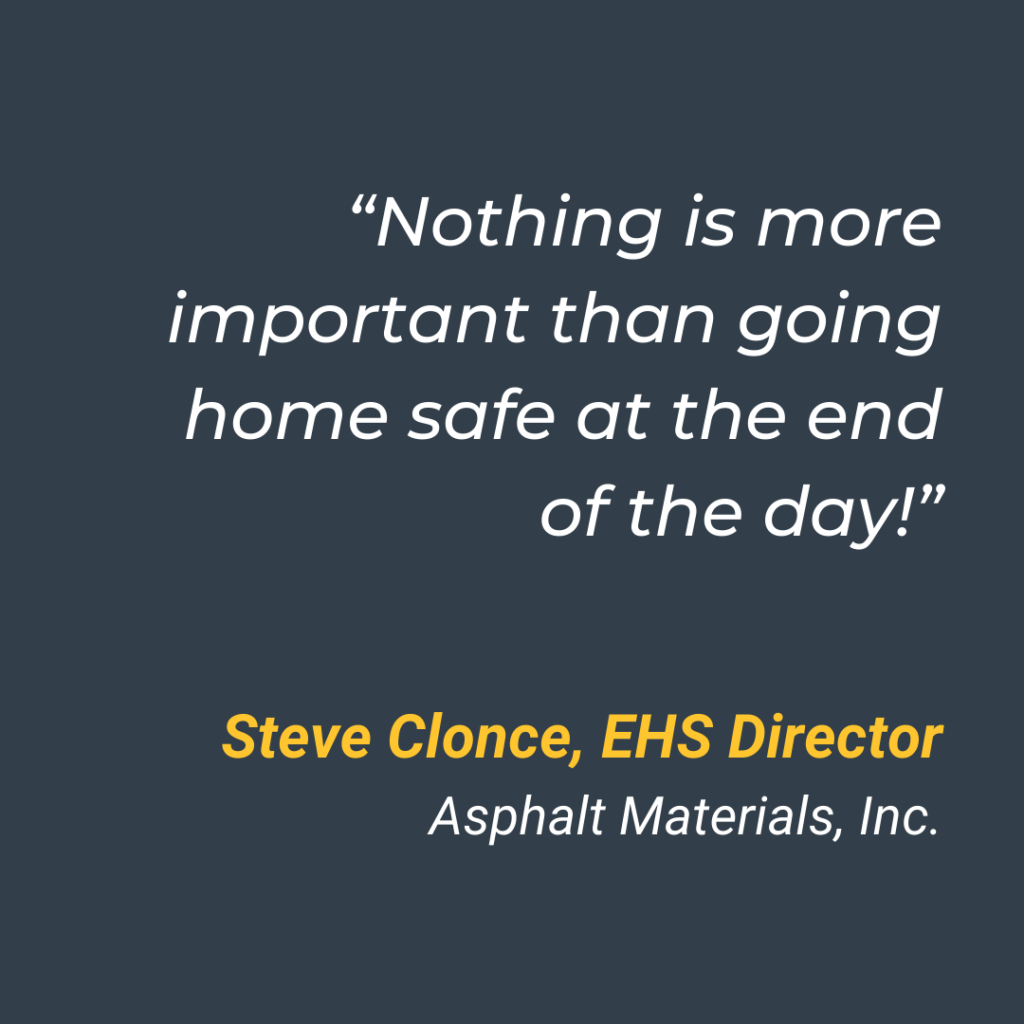 This year we want to accelerate the momentum our safety culture has created. The beginning of the season is an important time as we shift from the off-season to in-season.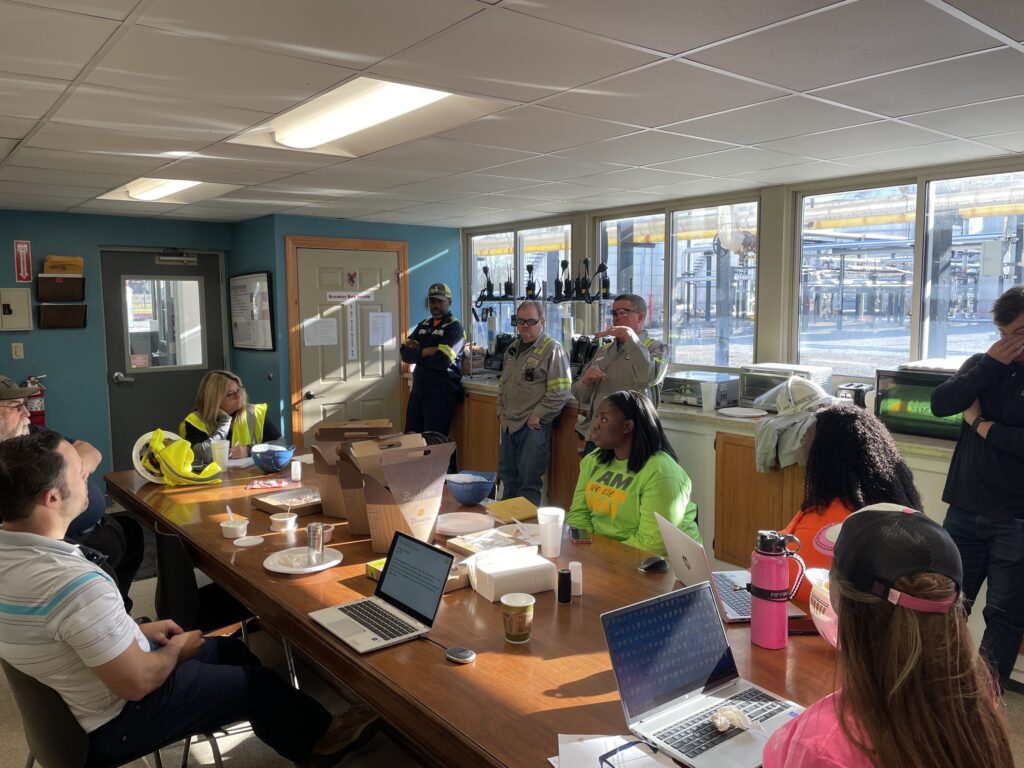 We look to facilitate, coordinate, support communication, and drive discussions about safety. The emphasis is on the importance of working safely, doing the right thing, and supporting the use of the Black Flag (stop work) process, when and where it may be needed.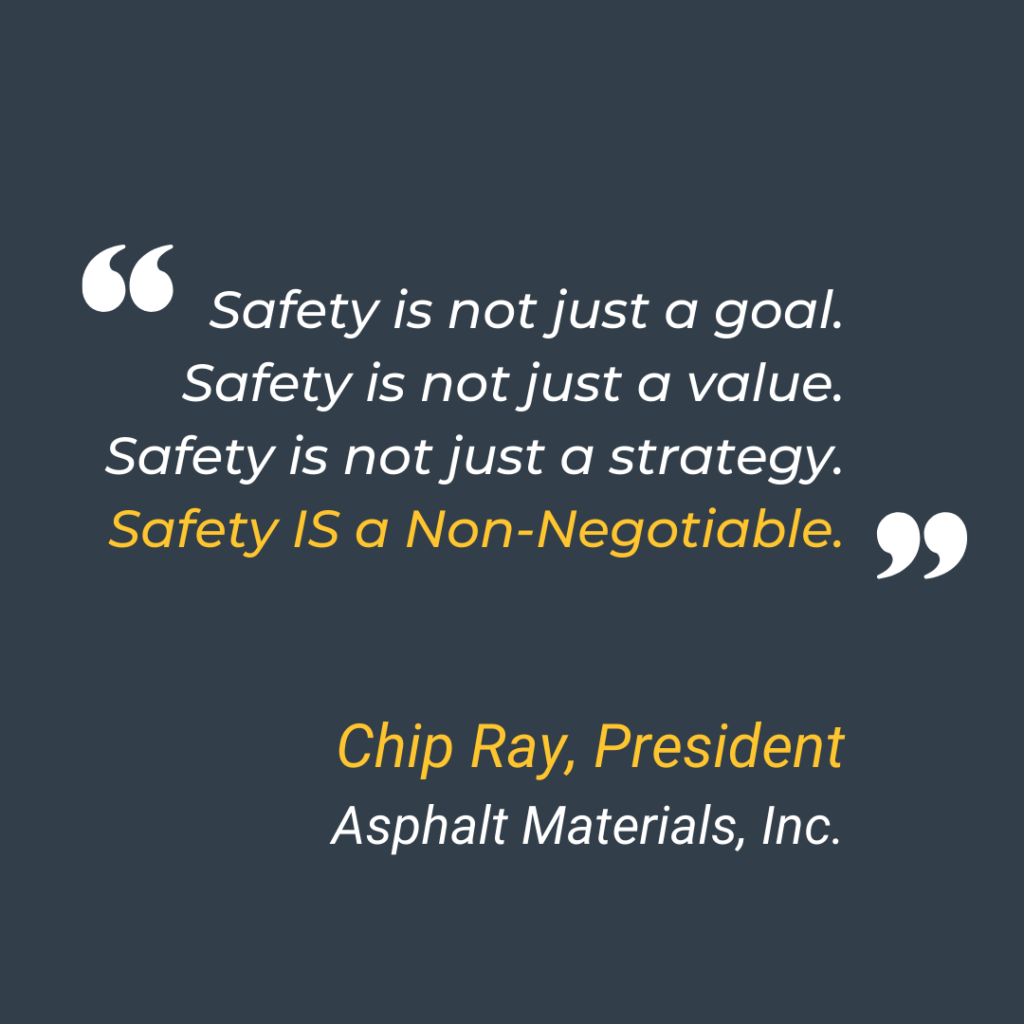 Shown below are several pictures from our Safety Stand Down event which was held earlier this month at several locations across seven states.