An Economic Alternative to Full Reconstruction
Cold Constructed Asphalt Pavement (CCAP®) is a cold mix asphalt that is created by combining aggregate and a chemically modified asphalt and mixing the two ingredients at ambient temperature. The cold mix may be stockpiled for weeks to a few months and then placed using a paver for road repair such as patching potholes or adding a new layer to low-volume roads. A chip seal is often placed over the cold mix.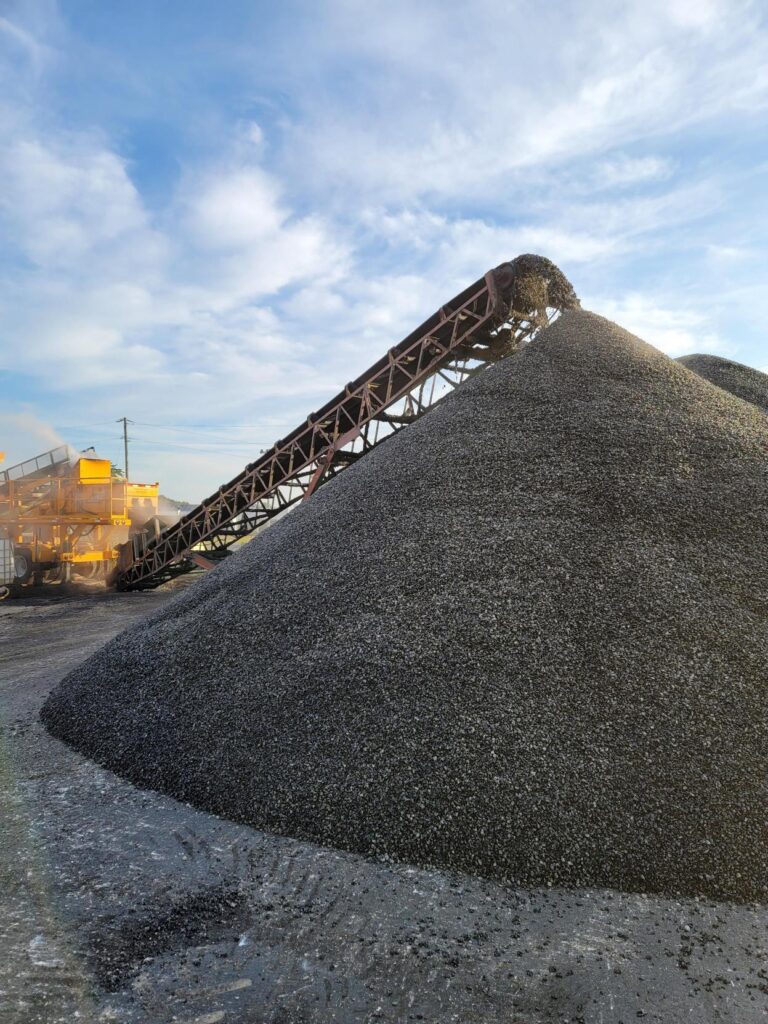 CCAP® Project in Indiana's Jennings County.
For this particular project, the CCAP material used consisted of CM-150 and a 50/50 blend of #11 and #9 limestone. The CM-150 is being supplied from Asphalt Material's Indianapolis plant and the aggregate is supplied from the US Aggregates' Columbus, Indiana Quarry.
By implementing processes and materials like this CCAP project, asphalt pavements deliver the performance that agencies, designers, owners, and drivers demand. A solution for the entire transportation network, asphalt is a completely recyclable material that delivers a safe, smooth, quick-to-construct pavement optimized for costs, community, and environment. Asphalt roads are proven solutions that work for budgets, communities, and our future. Paving with asphalt delivers immediate benefits today while helping future generations.

Asphalt Material's AMIBIND™ CCAP® Products include:
• CM-150 Multigrade Asphalt
• CM-300 Multigrade Asphalt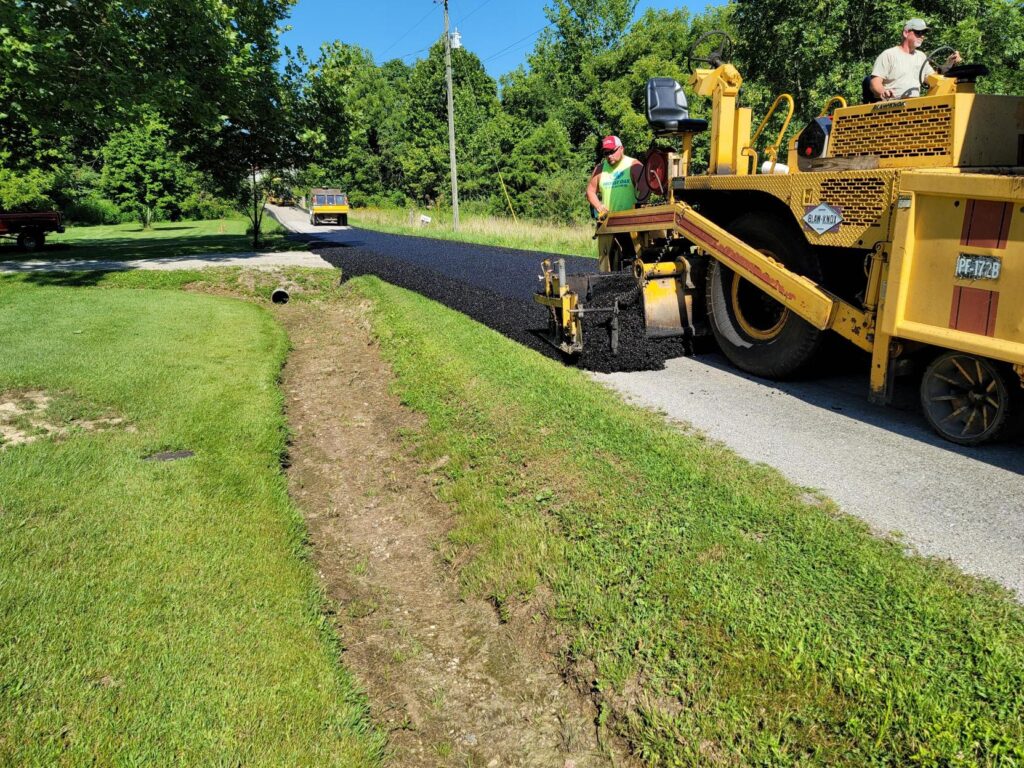 Benefits of CCAP®
CCAP construction is relatively easy for local crews to lay and maintain using standard asphalt paving equipment. CCAP mix remains flexible through cold weather, guarding against cracks and potholes. CCAP still maintains durability in the heat of the summer, resisting flushing and tracking.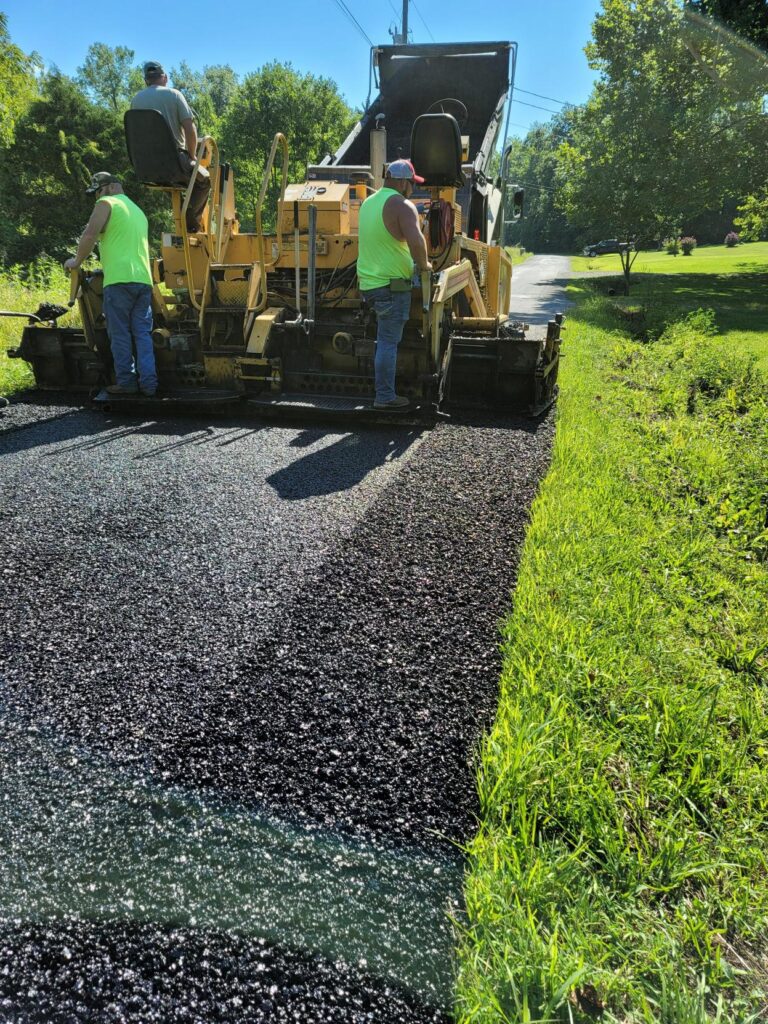 MIXTURE DESIGN & QUALITY CONTROL
CCAP® products have been proven to be successful in the laboratory and field based on thoroughly developed and proven Job Mix Formulas (JMF), to produce years of performance on roads across the midwest.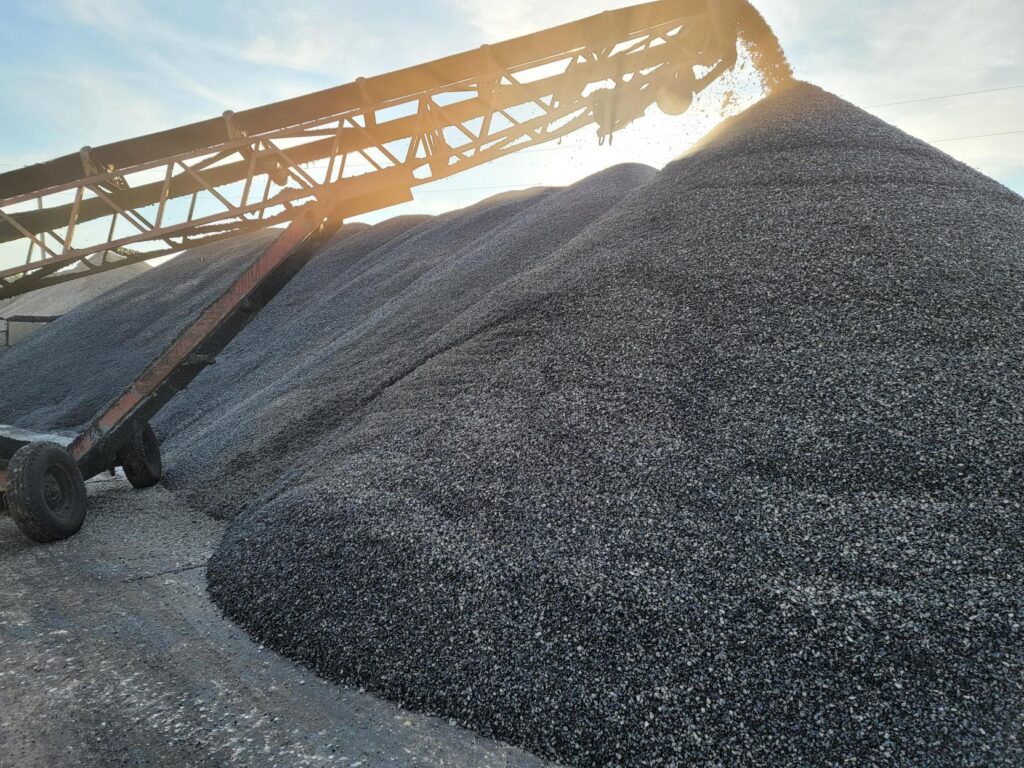 PRODUCTION
The process for producing CCAP® mix starts with the asphalt binder and a chosen aggregate gradation. The binder is delivered to the site where the cold mix is to be produced. Production of the mixture is then performed with a pug mill system at ambient temperatures resulting in low emissions and reduced energy consumption.
The pug mill system allows a set amount of asphalt binder to combine with the aggregate.
The finished CCAP mixture is then loaded and delivered to the paving site or stockpiled until ready for placement.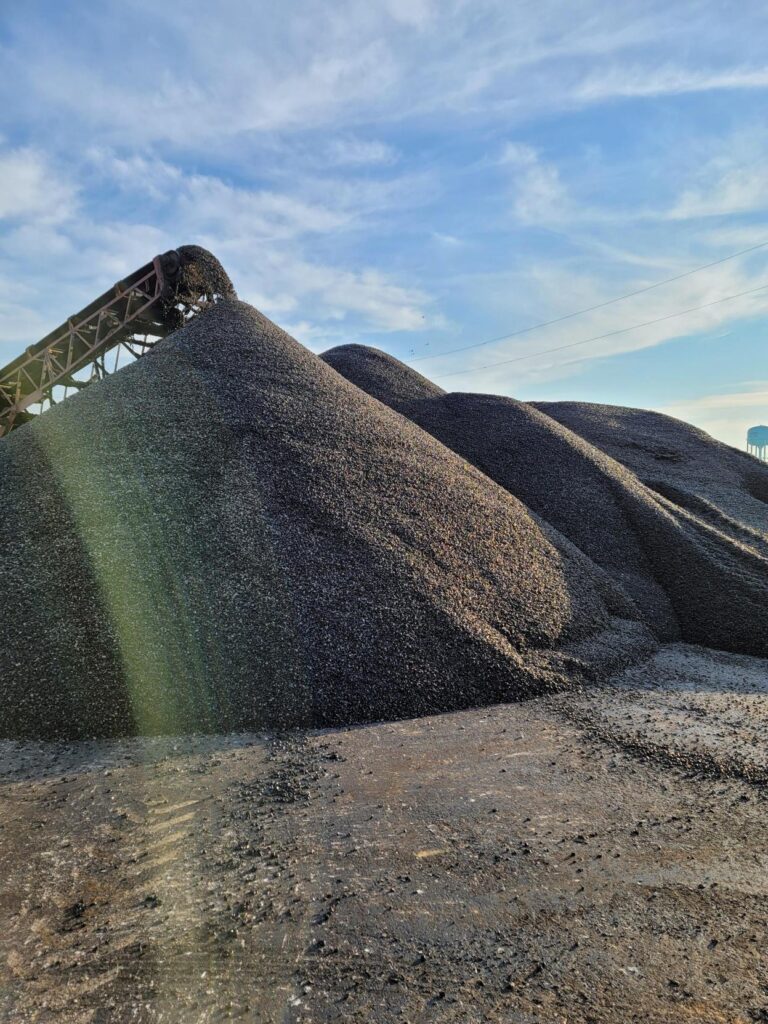 AMIBIND™, AMIBOND™, AMICYCLE™, AMIGUARD and AMISEAL™ are trademarks of Asphalt Materials, Inc. J-Band® and CCAP® are registered trademarks of Asphalt Materials, Inc.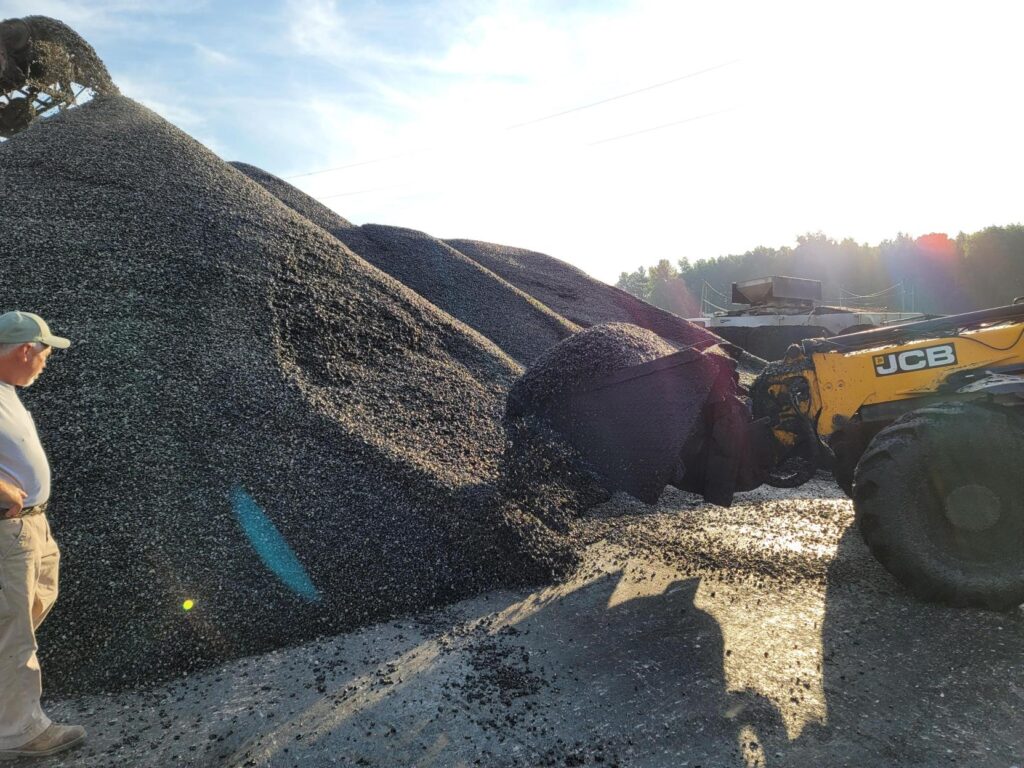 A core strength of Asphalt Materials, Inc. (AMI) is the formulation, manufacturing, and research & development of asphalt binders and emulsions. AMI's asphalt companies supply high-quality products and services around the United States, allowing AMI to excel in pavement preservation techniques and construction services.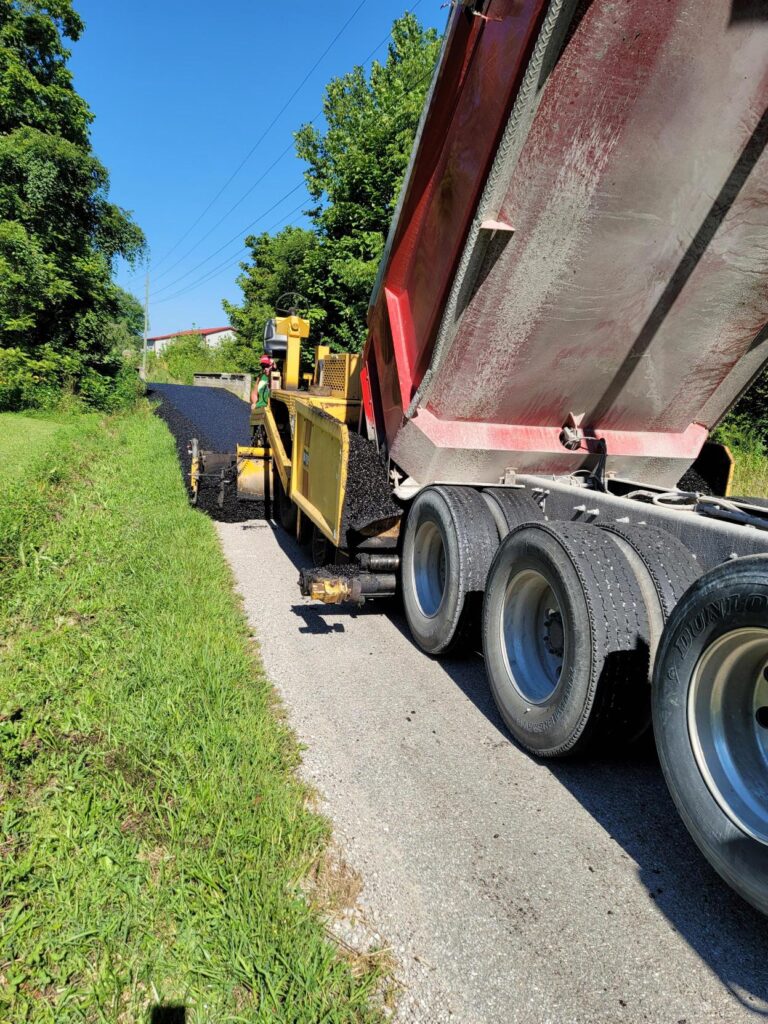 AMI is a proud member of The Heritage Group with over 65 years of experience in the asphalt industry. Since 1956, our teams of professionals are dedicated to creating longer-lasting, safer roads with quality, reliable asphalt materials.