Dennis Justice, recently appointed Specialty Products Operations Leader, shares his life journey and how he got to where he is today!
Experience prior to joining AMI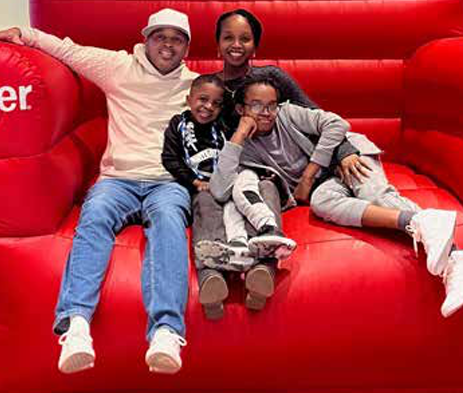 Dennis has been in the asphalt business for over 20 years! He was with SEM/Koch from 2002 – 2005 and SEM from 2005-2009, until SEM went bankrupt in 2009. AMI leased four facilities from SEM Materials, and he happened to be a plant manager in Cicero, IL. Dennis decided to stay on with AMI after the SEM bankruptcy, and we are so grateful that he did!
On his first day on the job, he showed up and his boss took him to the lab. His boss is standing right beside him and takes a call. As soon as he hangs up, he looks Dennis in the eyes and says, 'what about being a mill operator?' Dennis didn't spend a day in the lab and went into mill operations. During his time in this role, he had the opportunity to do some lab testing, construction management, and travel to other facilities for engineering support.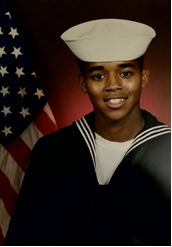 Prior to 2002, Dennis was in the military. He joined the Navy and was in Long Beach, CA from 1987 until 2002. He studied Chemical Engineering at Ohio University from 1993 to 1998, which is where he met his first wife in Athens, Ohio.
After Dennis returned in 2002, he and his wife got into the horse business. The two even bought a horse farm where they boarded, bred, and sold horses! After around 14 years, Dennis and his wife separated and he left the horse industry.
What have been your experiences at The Heritage Group?
Dennis came on board as a plant manager of the Cicero, IL facility. He spent his first six years with the company there. After six years, Dennis was looking for a change, so he reached out to the HRG team as an individual who has lab and operations experience. Dennis wanted to integrate and leverage the experience he had obtained working in a plant and operations environment.
That led Dennis to the Binder team with HRG labs where he spent the last 6-7 years. He was looking for a change and his time at HRG gave him the opportunity to work with and communicate across a larger group. While at Cicero, the decision-making, product testing, and troubleshooting decisions were being made elsewhere, and then Dennis would implement these into his facility.
Now he has the opportunity to gain more exposure to the HRG atmosphere and this provided him the opportunity to grow by being a better communicator, and to work more effectively across teams. Some things Dennis picked up while at HRG included, better two-way communication skills, how to present, how to investigate, diagnose and troubleshoot, and how to better understand big-picture issues, challenges, and opportunities.
Dennis's new role is a similar role to his previous role at HRG. With plans to launch more new products, he will be leading the efforts to take these products from lab scale to pilot scale. He will also be helping the team understand how these products will best integrate into our plants. He will also be supporting the Specialty Products Team, the AMI Plants, HRG labs, and our Customers!

Dennis looks forward to being both a resource and a liaison! He will be closer to the plants and he will have the ability to see lab results! It will be important to understand what the lab and test results are telling the team, and then how to best transfer these products to production and scale so they can be successfully commercialized.
Family Matters
Dennis was born in Columbus, OH, and is a huge University of Michigan fan. He went to Beechcroft High School in Columbus, Ohio before heading off to college at Ohio University. Todd Hillard, James Roush, and Dennis are all Ohio Bobcats. James and Dennis were both in the chemical engineering program during the same four years.
Fun Fact: Dennis had not seen James for several years, and when he was visiting the Cicero location, he met the new plant manager. They had told Dennis his name is James. And what do you know, it was his fellow Bobcat, James Roush! The two had not seen each other for 24 years!
Dennis's mother is still alive, and she used to work for Lazarus, the department store chain for 37 years. His father worked in a mattress factory for 40 years and he passed in 2020. Work is important to his family. Dennis has been working since he was 14 years old! He has an older brother and two younger sisters.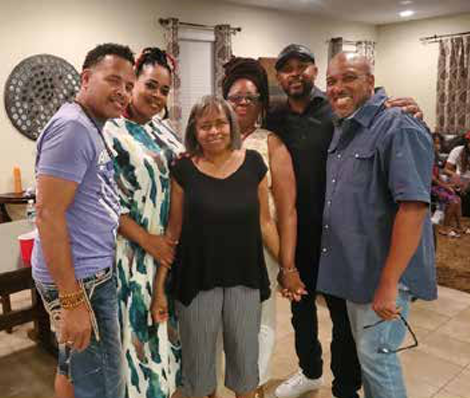 The bunch still go together on vacations as a family, even though getting as many as 35 people together at one time and place is not the easiest task! About 95% of his family still lives in the Columbus area so that makes getting together a bit easier. Dennis has been married twice and has 2 daughters, Whitney and Cassie, from his first marriage. In 2013 he got married to Tracy who is a Life Coach. These two amazing individuals have two boys – Armaan and Easton!
To hear more from our AMI employees about their journeys, AMI experiences, and more, please visit our website here:
Our People – Asphalt Materials, Inc. (asphalt-materials.com)