The story of family and its role in our lives is something that is essential to the entire Heritage family. It's why we explore this topic with such depth, as well as share our own inspirational stories from all over to remind us how families shape everything about who we are. Our newest employee-inspired video features the Lofton Family – a family who for decades, has embodied what it means to belong to The Heritage Group and Asphalt Materials Families.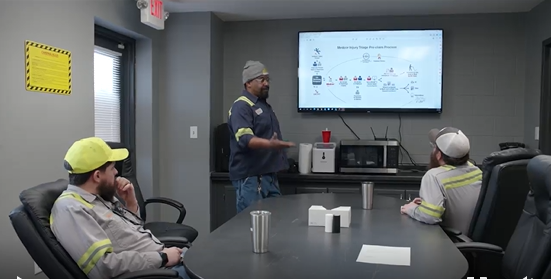 Nearly a century ago, The Heritage Group was founded on this principle:
We Believe In Harnessing The Power of Family.
The Lofton's
It's not simply their history that makes being a member of the Lofton family remarkable. The Loftons have been harnessing their power of family for generations. Their experience illustrates how work and personal life can thrive in a family organization like The Heritage Group.
"A lot of our blessings revolve around The Heritage Group."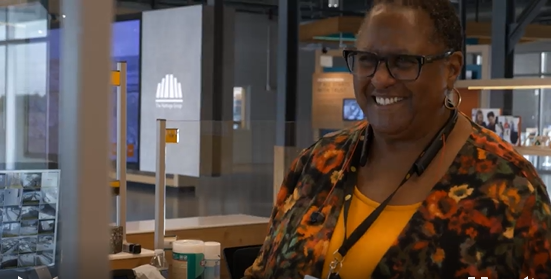 Freddie Lofton works for The Heritage Group as the Center's Front Desk Ambassador. She is also a bit of a local celebrity and living legend, according to her son, Josh Lofton. The Lofton legacy at The Heritage Group continues today as her son Josh is a plant manager for Asphalt Materials.
Josh is currently the Elizabethtown, Kentucky plant Manager. Josh is the epitome of one of our core values – Bet on People. He started with the company as an intern in the summer of 2010 and came on board full-time in 2014. During his career, he has been a QC Tech, was in Mill Operations at the Indianapolis plant, an operator in Elizabethtown, and is now their Plant Manager.
"When my mom came to work for The Heritage Group, it was like this weight lifted off of her. She just wants to bring that light into people's lives and that's what they gave her the opportunity to do!" – Josh Lofton
The sky truly is the limit with a hardworking attitude and work ethic such as the Loftons. We are all incredibly lucky to work alongside them as inspiring examples of why we do what we do.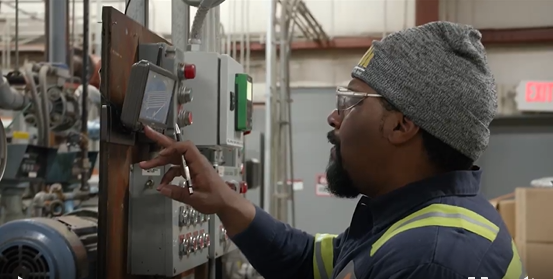 Family Is At The Core Of What We Do At The Heritage Group
We hope the Lofton story has made you believe in the power and strength that can come from within your own heritage. The Heritage Family is a close-knit group of people that strive to create a safer, more enriching, and sustainable world.
At The Heritage Group, we're committed to building a culture where people can thrive and feel connected to one another. The employees and leadership of The Heritage Group and its family of companies are a connected community of relationship-builders, problem-solvers, and opportunity-seekers. We attract, develop, and reward world-class talent. We are connected by strong relationships, shared values, and a common vision that spans our broad range of more than 30 operating companies.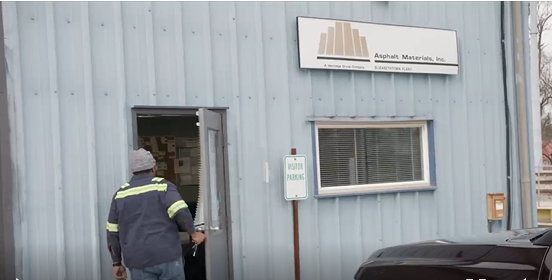 At the core of our company is family: a sense of belonging, responsibility to one another, and strong values. Our values are the foundation for the confidence and trust we have in each other – and that our customers and communities have come to expect from us.
As you listen to these stories, we hope that you too will be inspired by these powerful perspectives. We want you to share your own experiences with us, too! We value the input and perspectives of our growing family here at The Heritage Group.
We value each other!
---
The Heritage Group, is a multi-generational family business that spans nearly a century. We take pride in our commitment to foster a supportive and cohesive workplace environment for employees. We strive to ensure that everyone feels supported while working together to create long-term value by doing business the right way!
www.thgrp.com