It is truly uplifting to learn about individuals dedicating their time and effort to make positive contributions to their communities. One such instance is the recent act of kindness by Rod Boldt and Danny Elsberry on the AMI/BITUMINOUS team, who volunteered their time and resources to help raise funds at the South Tama Elementary Booster's School Carnival in Tama, Iowa.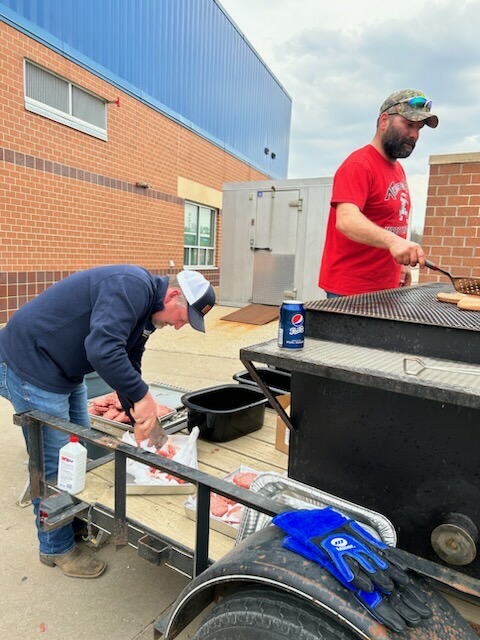 With their efforts, the school was able to raise enough money to pay for field trips and playground equipment to provide an even better school experience for the children of South Tama Elementary.
The South Tama Elementary Booster's School Carnival is a significant fundraiser for the school, and these funds often go towards purchasing vital items. Having volunteers like Rod Boldt and Danny Elsberry is essential to the success of such events. During the carnival, the team cooked burgers and hot dogs on their big grill, sold bake sale items, and even participated in game stalls, raffling prizes donated for the occasion. Their kind gesture was a resounding success, the carnival raised over $5,000 for the school and the children.
We all have the power to make a positive difference in our communities. One act of kindness can make a significant impact on the lives of others. We can volunteer our time, make donations, or participate in fundraisers – all of which contribute to making our neighborhoods better.
We are proud of Rod and Danny's efforts during the carnival. It is a testament to the transformative power of volunteering in our communities to build a better tomorrow for our future generations. They showed lending a helping hand by volunteering our time and resources can make a significant impact in the lives of those around us.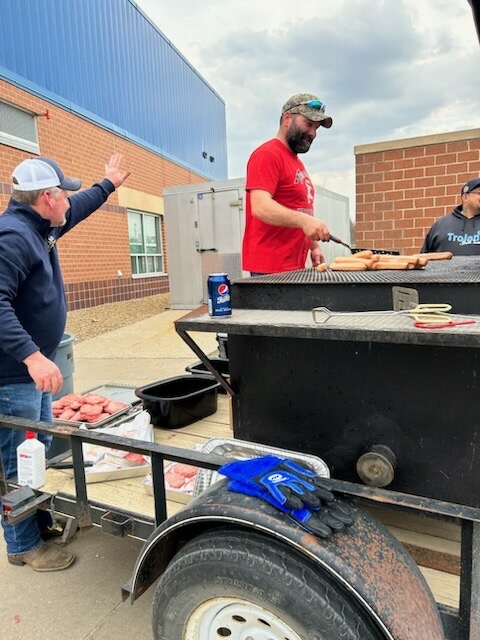 "Ultimately, we do all of this because it is the right thing to do. Our commitment to community is an essential part of who we are and how we operate – each and every day."
The Bituminous team will be volunteering their grill and expertise again for the elementary and middle schoolers at their end of year picnic as well.
Their charitable gesture was a noble one that deserves recognition. We encourage everyone to find ways to give back to their communities, as it makes a positive impact and inspires others to join in the efforts.
Way to go Tama!
---
Want to Join Our Team?
As a company, we firmly believe that the values we hold shape our culture and define who we are. Our dedication to making a positive impact extends far beyond the walls of our office or our facilities. By fostering an environment that encourages volunteerism and community involvement, we create opportunities for personal growth, teamwork, and a shared sense of purpose.
Join us, and be a part of a company that not only dreams big but also actively contributes to the betterment of society. 🌍✨
Visit www.heritagebuilds.com to view some of our open positions to join a caring team like Tama!