The event was held on August 10, 2022
Asphalt Materials, Inc.'s (AMI) Indianapolis headquarters hosted a Snack Pack Kit Build on August 10 and assembled 1000 Snack Packs. These packs will be distributed through Second Helpings, a local Indianapolis hunger relief agency, Kids Snack Pack Kits provide nutritious snacks for children experiencing food insecurities.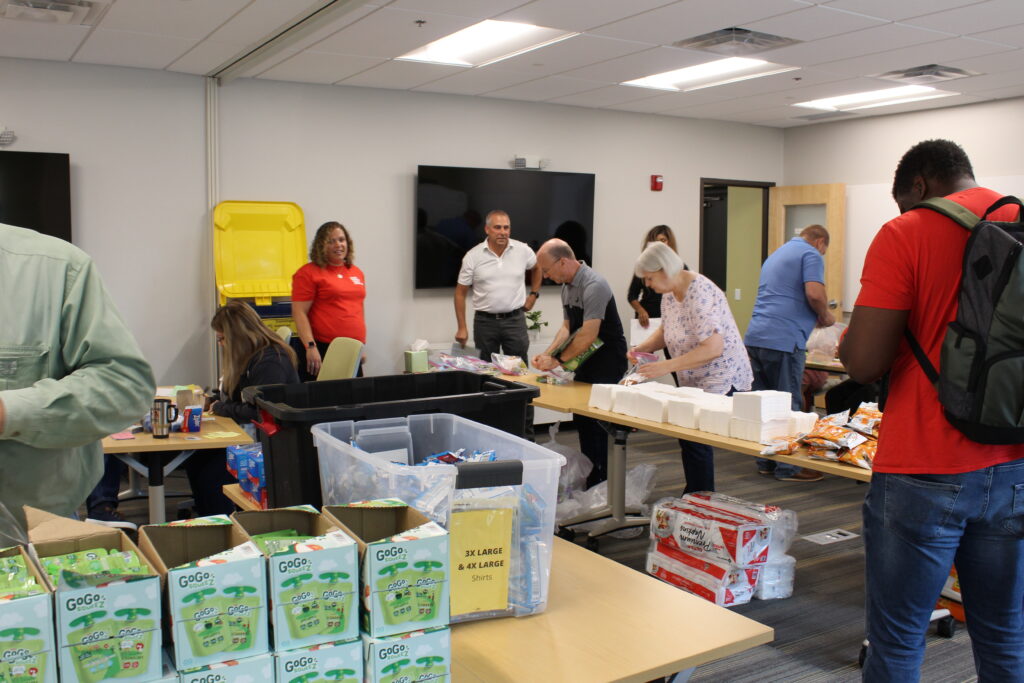 "Most of the time, I have to load kits in the car myself. To see AMI go above and beyond to also assist in that process was amazing.
After my drop-off at Second Helpings, I had time to touch base with their donations center coordinator and he let me know how excited they were to receive so many snack packs at one time. They are already scheduled to go out to community partners tomorrow, August 11th!"
Sarah Cheek, MSW
Corporate Volunteer Engagement Manager
United Way of Central Indiana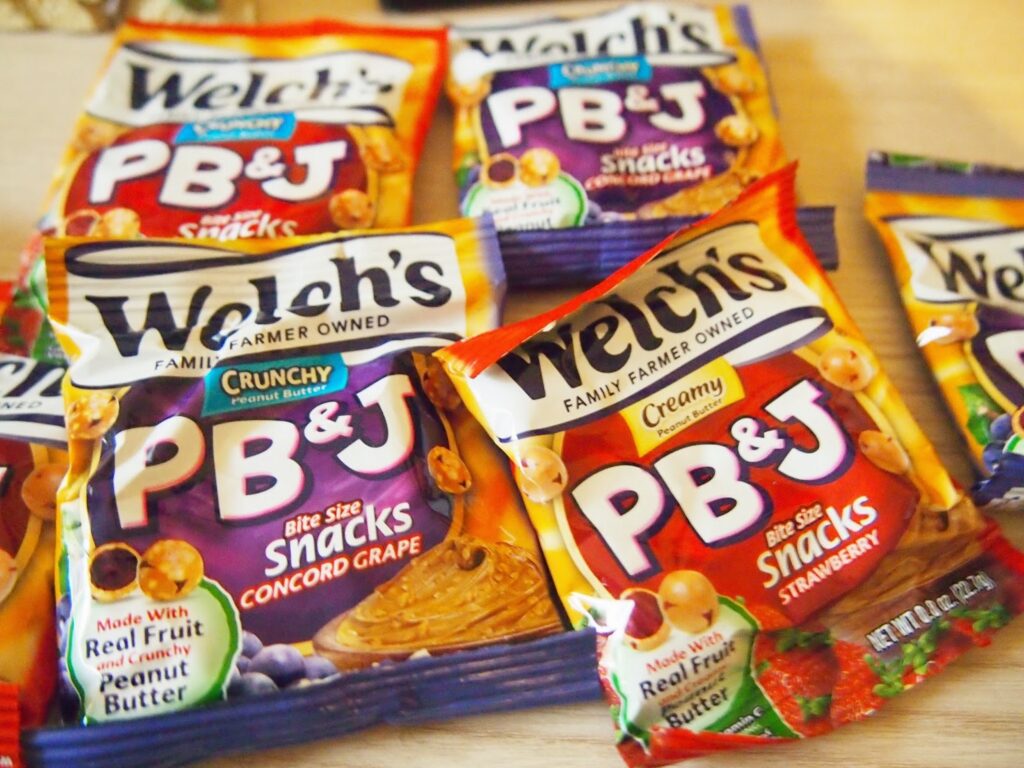 This event is part of a larger initiative of Asphalt Materials Inc., which is partnering with 20 United Ways across the Midwest on volunteer projects. The company's Indianapolis location is partnering with United Way of Central Indiana for the August project. The business will host another project in November, at the same time, the company's other locations will volunteer with their local United Ways over the course of one week.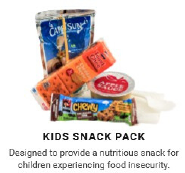 United Way's basic needs work helps provide Hoosiers with affordable housing, reliable transportation, access to healthcare services – and healthy food. The need is great: Nearly 40% of Indiana households cannot afford to meet their basic needs, according to United Way.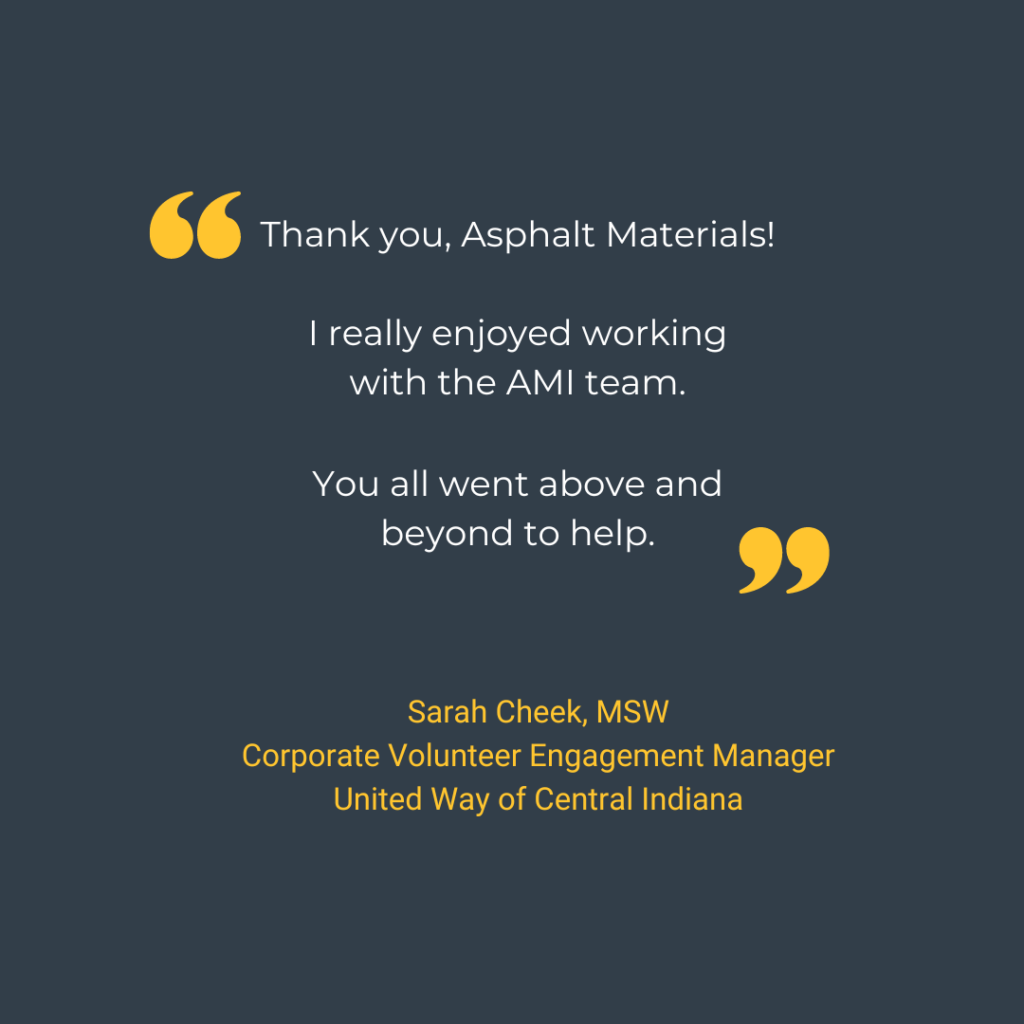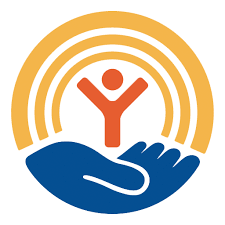 "We are so grateful for the partnership with AMI and their commitment to the communities they operate in," said Ashley Furois, United Way's vice president of workplace fundraising. "These kinds of volunteer opportunities make a real difference to families who are facing economic instability because it's one less worry in a sea of overwhelming and difficult decisions they face every day."

#AMISERVES means that the AMI team is committed to building a safer, more enriching and sustainable world in the communities where we live and work.