Location: St. Elmo, IL
Address: 200 E 4th Street. St. Elmo, IL 62458
Hours of Operation: Monday-Friday 7 am-3 pm (Offseason) 2 am-5 pm (Summer Season)
Terminal Manager: Jeremy Dilley – Jdilley@asphalt-materials.com
Sales: Rick Byers- Rick.Beyers@asphalt-materials.com
Products: This terminal provides anionic emulsions and cutbacks/road oils that primarily ship to western and central Illinois.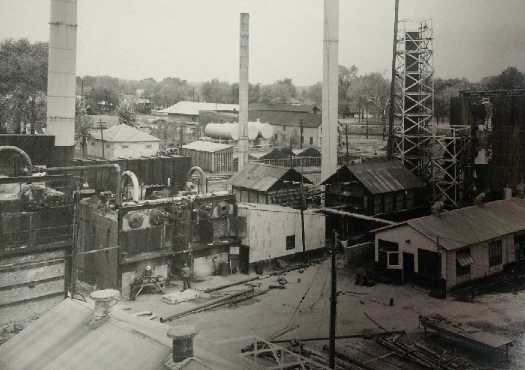 History of Facility:  
The St. Elmo plant which is located near Eastern Illinois University was originally a refinery in the 1930s, but later converted to a light products facility, and in 1979 converted into the Emulsion Terminal it is today.
Other Fun Facts:
The St. Elmo plant has an abandoned airport west of the terminal that Charles Lindbergh and Amelia Earhart frequented when visiting the area.
22- acre footprint
About the Team:
This terminal has a small but mighty team of 6 that provides a family-like atmosphere. This team has a primary goal to continue its integration into the AMI family for 2023 and beyond. They see a future to expand their experienced workforce and believe this terminal has endless possibilities for growth.
Have a Project to Discuss? Let's Chat:
At Asphalt Materials, we have a wide variety of products to fit your needs. To learn more about the products and services we offer visit: https://asphalt-materials.com/products/
Are you in St. Elmo, Illinois area and want to discuss a project? Please contact Terminal Manager Jeremy Dilley.
Interested in other locations? Visit: https://asphalt-materials.com/locations/