Washtenaw County is located in southeast Michigan. The County seat is Ann Arbor, home of
The University of Michigan Wolverines. The Washtenaw County Road Commission ("WCRC") is responsible for maintaining 1,653 total miles of primary and local roads along with 598 lane miles of State highways under a contract arrangement with the Michigan Department of Transportation (MDOT).
Maintenance and operational responsibilities can include anything within the road right of ways, such as: pothole patching, roadside mowing, tree trimming and removal, unpaved road maintenance, snow removal, chip sealing, and an endless list of foreseen and unforeseen maintenance tasks. This success story focuses on WCRC dedication and appreciation of utilizing chip seals as their major pavement preservation tool.
Chip seals are an application of asphalt emulsion or chemically modified asphalt, followed by a layer of aggregate which is rolled and embedded into the emulsified asphalt. The process may be repeated to create a double or triple chip seal. Chip seals are used to prevent water intrusion into a pavement and create a high friction surface for safety. Chip seal emulsions can be polymer modified to improve aggregate retention and provide for a quicker return to traffic.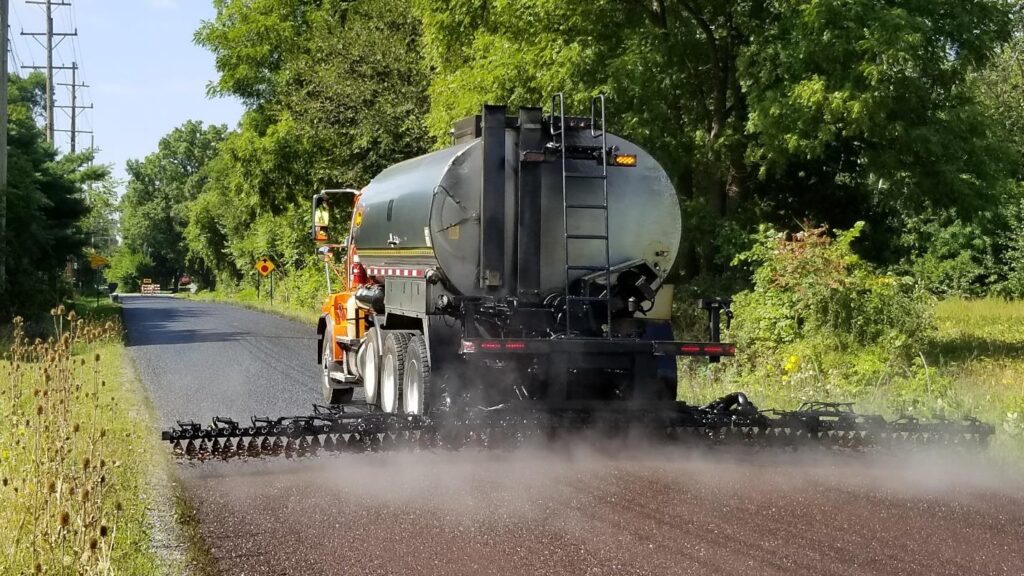 Several years ago, WCRC had expressed an interest in trying CM-90, a hot-applied chip seal
asphalt. Up to that point they had used HFRS-2 emulsion as their chip seal asphalt. Although
WCRC sealing program was successful using HFRS-2, they were curious about some of the added
benefits of CM-90.
Benefits can include minimized aggregate kick-off, enhanced adhesion qualities with virtually all types of aggregate and superior resistance to reflective cracking. Since their evaluation, CM-90 has been WCRC's chip seal asphalt of choice ever since.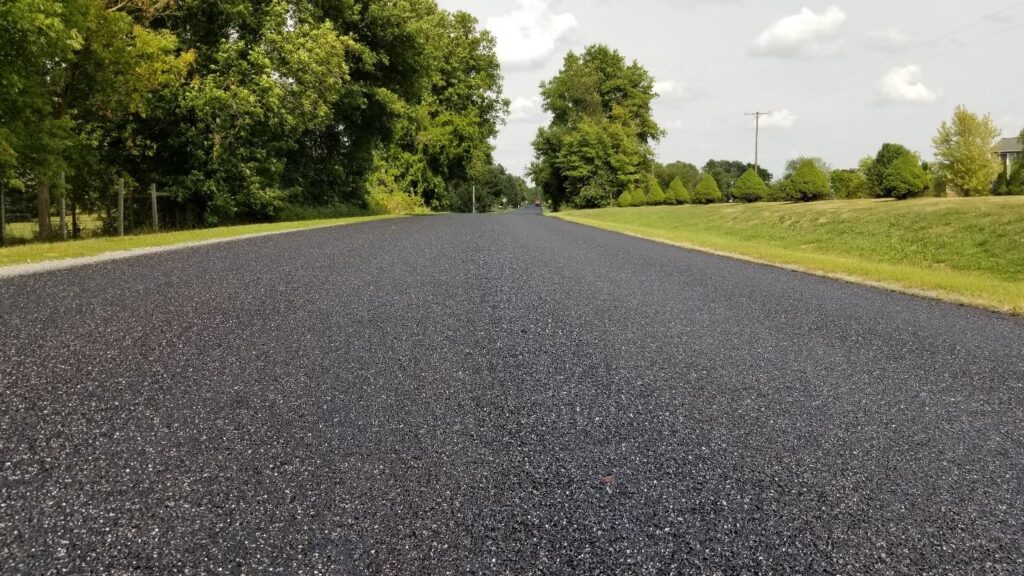 In 2020 WCRC chip sealed and applied fog seal to 110 miles of a combination of primary and
local roads. This was their first experience applying cationic fog seals to their chip seals.
The added benefits of a fog seal on a chip seal, includes enhanced aggregate retention, dampening
of tire noise, and favorable aesthetics. The application of striping on the dark black surface
gives a very good visual contrast, which is important for safety reasons. The dark surface also provides an image of a newly paved road.
WCRC applied CM-90 chip seals and Cationic Quick Set Emulsified Asphalt (CQSEA) fog seals to 110 plus miles of Washtenaw County Roads in 2021. The reviews of the CM-90/fog seal applications have been overwhelmingly positive from county and township officials and the general public.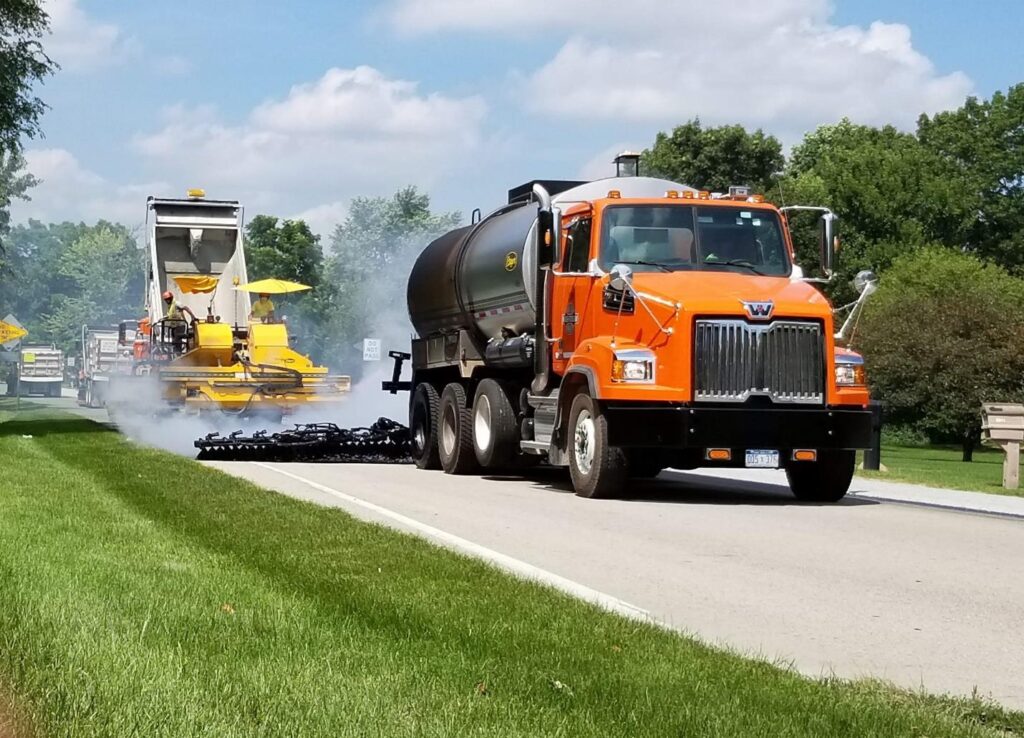 The Washtenaw County Road Commission is committed to the continued growth of chip seals.
All new chip seal equipment was purchased in time for the 2020 season. A 3500-gallon asphalt distributor in 2021 with the intention of increasing their preservation program to extend the life of their roads.
It is becoming increasingly apparent and concerning to agencies over the last few years, how critically important pavement preservation is. In the future, Washtenaw County's chip seal program will include the sealing of newer pavements in an effort to slow down oxidation, top down cracking, and overall the aging of new asphalt pavements.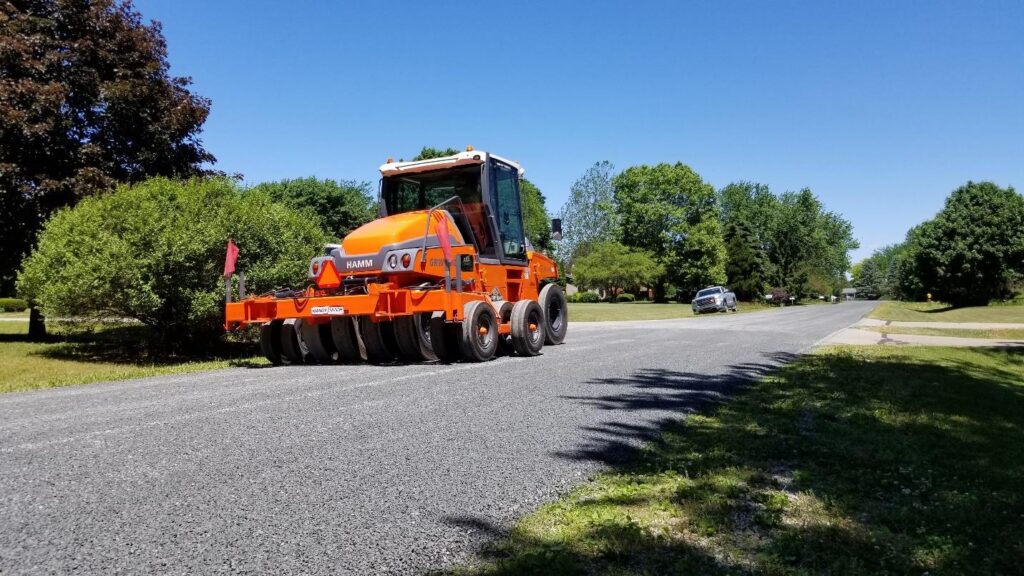 AMISEAL™: Pavement Preservation Products
Asphalt Materials offers a number of different Pavement Preservations Products within our AMISEAL™ product line. In addition to pavement preservation, we provide a variety of high quality products and services across the Midwest, allowing us to excel in pavement preservation techniques and construction services. We work closely with the Heritage Research Group team to ensure the highest quality asphalt materials and processes are brought to market. See the products we offer by clicking on the 'Products' tab in the menu bar above.
"Asphalt Materials Inc. is committed to helping our customers, including Washtenaw County, find higher-performing treatments for their roads. CM-90 was able to improve upon the success they had with HFRRS-2."

Todd Thomas, Technical Director of Specialty Products