Rumble Strips Can Help Save Lives
The Transportation Research Board (TRB) Annual Meeting was held in Washington, D.C. in early January. This year's theme was Rejuvenation Out of Disruption: Envisioning a Transportation System for a Dynamic Future. The meeting included exhibitors from academia, industry, and government agencies presenting the latest research findings, technical developments, and implementation efforts within the asphalt industry. 
Asphalt Materials and HRG Labs had the unique opportunity to present two different posters at this year's Transportation Research Board (TRB) Annual Meeting in early January. HRG participation included a poster presentation by Katie DeCarlo of a paper titled "Impact of Rumble Strips on Longitudinal Joint Pavement Performance," which was co-authored by Todd Thomas of Asphalt Materials and Jason Wielinski of the Asphalt Institute.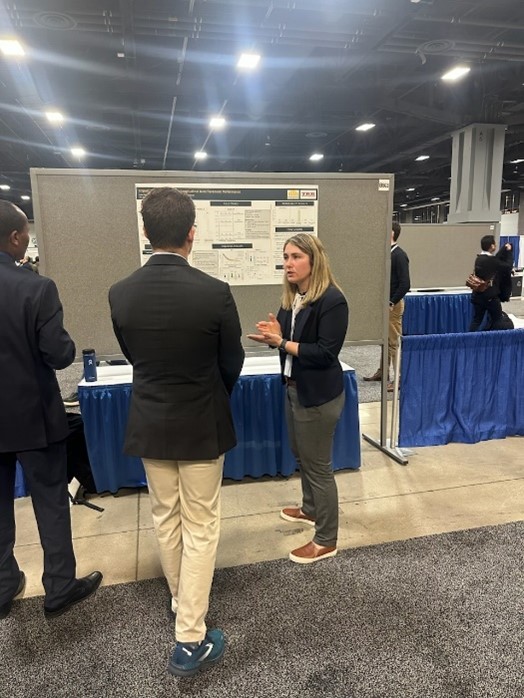 Sustainability is very important to Asphalt Materials, Heritage Construction + Materials, and The Heritage Group. There are three pillars of sustainability: Economic. Environmental. Social/Safety. Rumble strips are an important initiative to help reduce traffic accidents helping to address the Social / Safety pillar of Sustainability.
Rumble strips are an effective and low-cost solution to reduce severe roadway departure crashes. The NCHRP Synthesis 490 shows that adding centerline rumble strips (CLRS) resulted in a 45% reduction in crashes on rural two-lane roads and a 64% reduction on urban two-lane roads.
However, while CLRS are an effective strategy for reducing traffic accidents, they add additional stress to an already vulnerable part of pavements, the centerline joint. Rumble strips can reduce the life and performance of the road. Therefore, industry researchers are looking for ways that can help ensure rumble strips can be installed without compromising road life.
Permeability and Cracking are Important Measures of Road Longevity
The paper titled "Impact of Rumble Strips on Longitudinal Joint Pavement Performance" had the following study objectives:
Evaluate permeability and cracking susceptibility of rumble strips milled into a longitudinal centerline joint.
Determine the impact of using VRAM on longitudinal joint performance with and without the addition of rumble strips.
The conclusions of this study showed:
In general, there was higher crack resistance values for cores that contained VRAM compared to the sections without VRAM.
Cores containing VRAM showed similar crack resistance with and without the addition of rumble strips.
Poorer crack resistance was observed for a joint without VRAM, with or without rumble strips.
VRAM was effective at reducing permeability.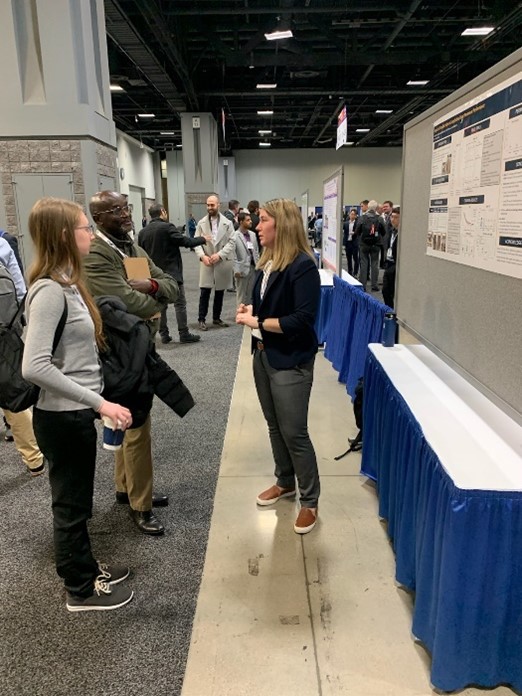 Previous experience with VRAM indicates when permeability is reduced, air and water infiltration and damage to centerline joints is reduced as well, which can add 3-5 years to the life of a pavement.
These are important findings as more and more rumble strips are being installed in pavements. To read more about this paper and poster, you can link to the Resources Tab on The Joint Solution website by scanning this QR code or clicking on this link: https://thejointsolution.com/resource/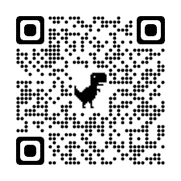 How can distracted driving accidents be reduced?
We know the dangers of work zone-related accidents as more than 700 people die in work zone crashes annually.1 Because of the issues from distracted driving, centerline rumble strips (CLRS) are becoming increasingly common. Centerline rumble strips can reduce head-on collisions by up to 50%.2 So it's more important than ever to invest in this proven source of safety.
Centerline Joints are Most Susceptible to Damage
Centerline joints are already particularly susceptible to water damage. Road managers know that the centerline or longitudinal joint is the first part of the pavement to fail. As a road's most permeable part, this joint is susceptible to the elements. Air and water work down through this gap causing the joint to deteriorate, crack, and pothole. And when the longitudinal joint fails, the rest of the road soon follows—triggering the need for even more maintenance.
KEY INSIGHT: Since rumble strips are milled directly into the pavement, they make this area even more susceptible to water damage. For new pavements that will have rumble strips, it is critical to treat them proactively to avoid negative consequences in the future.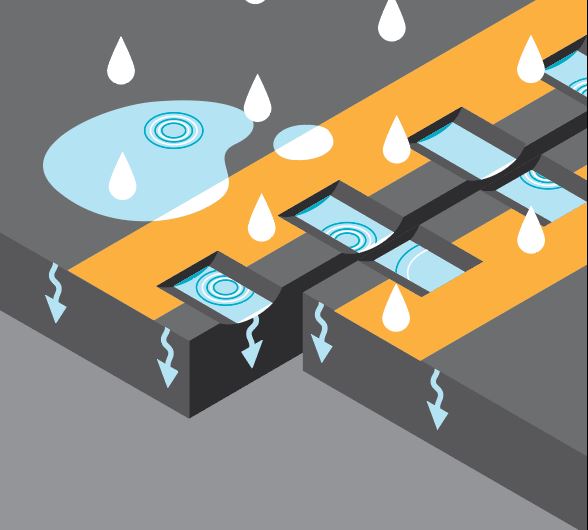 Project Details: Recent pictures of rumble strips that have endured significant damage due to air and water infiltration at the centerline. This particular stretch of road is in west-central Indiana on the centerline joint of a US Highway. There are pictures from the fall of 2021.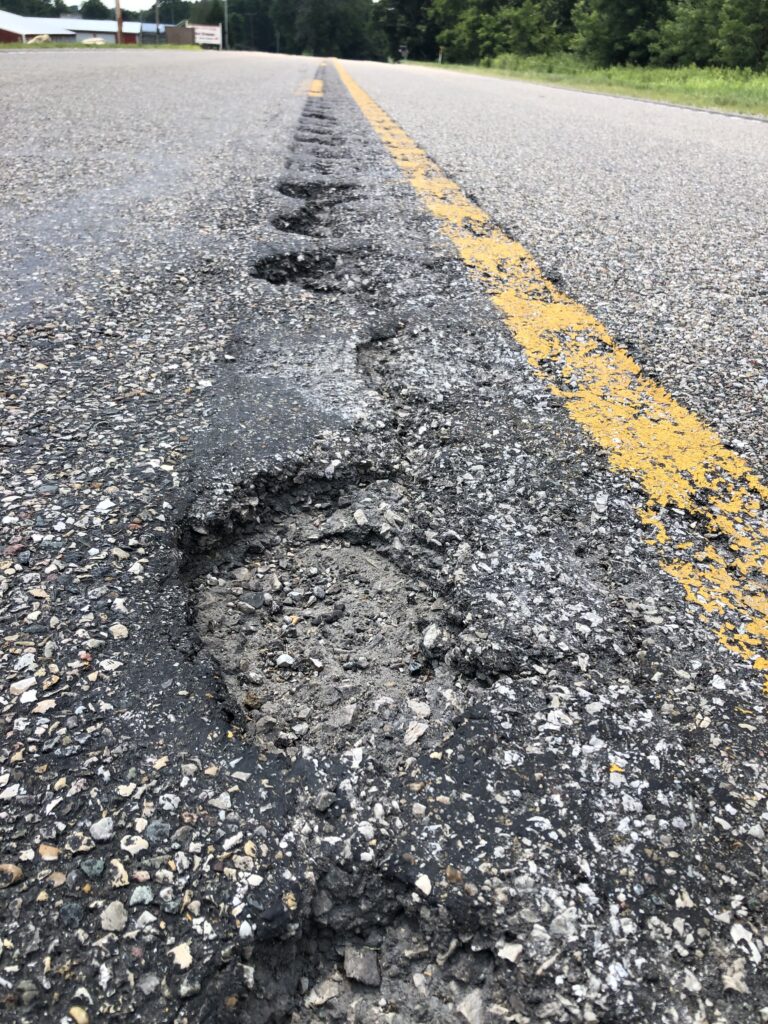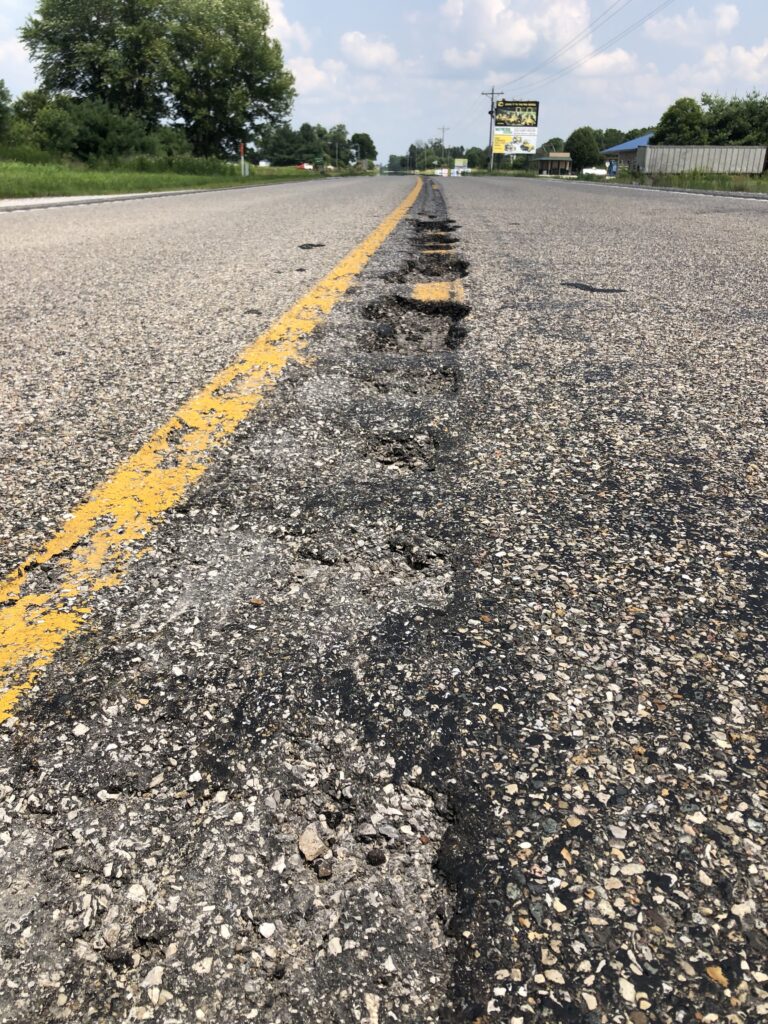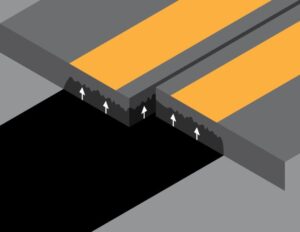 How Does VRAM Work?
Applying VRAM at the time of construction, under the surface where centerline rumble strips will be installed, will reduce permeability in this most critical area. After the placement of hot mix asphalt, the heat causes the material to migrate upward, filling voids and reducing permeability before the rumble strip is milled.
Note:
VRAM is a Void Reducing Asphalt Membrane
J-Band® is Asphalt Materials' VRAM product
Many Years of Research Contribute to Building Longer Lasting, Safer Roads
J-Band® and centerline rumble strips can work together to protect roads, drivers, and workers. Let's have a discussion about how less frequent centerline maintenance can help save time, money, and lives by contacting one of our team members at Marketing@Asphalt-Materials.com.
---
A Commitment to a Safe and Sustainable Infrastructure Since 1956
Asphalt Materials, Inc., formed in 1956, has been continually focused on the asphalt business. A core strength of our business is the formulation, manufacturing, and R&D of asphalt binders and emulsions. Our Asphalt Companies continually supply high-quality products and services around the United States, allowing us to excel in pavement preservation techniques and construction services.
We are a proud member of The Heritage Group and bring over 65 years of experience in the asphalt industry to road construction projects. Our teams of professionals are dedicated to creating longer-lasting, safer roads with quality, reliable asphalt materials.
We work closely with the Heritage Research Group team to ensure the highest quality asphalt materials and processes are brought to market. We are committed to building long-term relationships and mutual trust. We are excited to tackle our industry's biggest challenges, looking for new and inventive ways to create solutions that will mean better, safer, and longer-lasting roads.
Sources:
1 National Workzone Safety Information Clearinghouse
2 U.S. Department of Transportation Federal Highway Administration, FHWA Home/ Safety / Roadway Departure / Center Line Rumble Strips (T 5040.40)
Also of interest is this study: This brief summarizes Project 0092-21-05, "Material Specifications for Longitudinal Joint Construction, Remediation and Maintenance" Wisconsin Highway Research Program. https://wisconsindot.gov/documents2/research/0092-21-05-research-brief.pdf
Editor's Notes:
Centerline joints and longitudinal joints are used interchangeably throughout this article.
VRAM, Void Reducing Asphalt Membrane is referred to in Illinois as LJS, Longitudinal Joint Sealant.
Depending on the situation VRAM can be sprayed at different widths. It should be noted that 18" is a typical application width for centerline applications.
J-Band® is a VRAM product of Asphalt Materials, Inc. and was created in the labs of The Heritage Research Group. AMIGUARD™ is a rapid penetrating emulsion product of Asphalt Materials, Inc. and was created in the labs of The Heritage Research Group.
J-Band®, CCAP® and T-Bond® are registered trademarks of Asphalt Materials, Inc. AMIBIND™, AMIBOND™, AMICYCLE™, AMIGUARD™, AMISEAL™ are trademarks of Asphalt Materials, Inc.
To learn more about J-Band, visit the website, www.thejointsolution.com.