The Heritage Group, is a multi-generational family business that spans nearly a century. We take pride in our commitment to foster a supportive and cohesive workplace environment for employees. We strive to ensure that everyone feels supported while working together to create long-term value by doing business the right way!
Nearly a century ago, The Heritage Group was founded on this principle:
We believe in the power of harnessing family.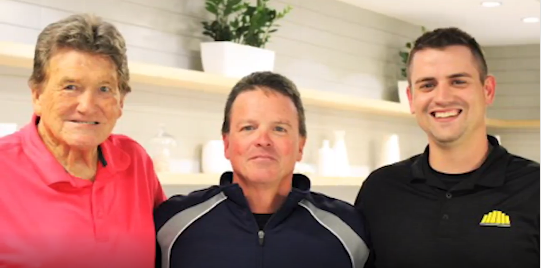 That's why in our latest video, we explore the power and story of family – the center of everything we do both within our companies and in our daily lives. The result is a powerful and moving exploration of the role that family can play, not only in personal & professional development, but in driving our overall success in business. Inspirational stories like this explore how families shape everything about who we are: from work to life outside office hours; through good times shared around dinner tables or joyful moments captured on camera. We invite you to watch the video, share your thoughts with us, and join us in celebrating the role of family in our company.
THE ROBINSON'S
Imagine a where family values are cherished, teamwork is essential, and people work together to make the world better – That's The Robinson Family. The Robinsons have been building a safer, more sustainable, and enriching world by harnessing the power of family for generations. Their inspiring story gives the world a small glimpse of what it's like inside our big Heritage Family. They remind us what it means to be part of something special.
Dan Robinson started working for Asphalt Materials in 1983. He loves coming to work every day, and finding solutions to the new challenges that come with it. Dan currently leads production and manufacturing as Assistant Plant Manager of the Indianapolis plant.
Dan's father, Dennis Robinson, worked for the company for 35 years before passing the torch on to his sons. Dan's brothers also worked in operating companies of The Heritage Group, Kenny worked for U.S. Aggregates for 35 years as the Vice President; Jeff, his other brother, was a plant manager of the Perkinsville gravel pit.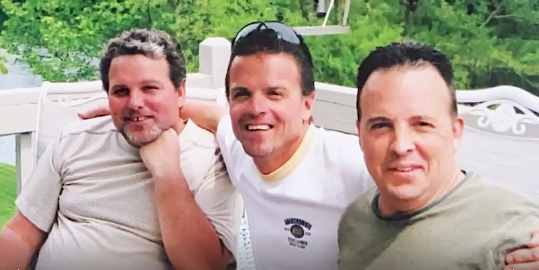 Today the history continues into a third generation, with Zach Robinson, a Mix Design Lab Manager at The Heritage Research Group. His work today is primarily in the research lab supporting all the different operating companies of The Heritage Group, primarily Milestone and Asphalt Materials Inc.
Zach started his journey in 2013 as an intern with the Heritage Research Group and upon graduating, joined the team full-time. Zach, and his two siblings, were able to take advantage of the Brothers Scholarship. Brandon, Zach's older brother, interned at the lab for a few summers and with Debbie Dobbins in the legal department as well. The purpose of the Brothers Scholarship Program was created to assist the children of Heritage group employees with the cost of higher education and to encourage those students to invest in their future by obtaining a college degree. 
You can learn more about The Brother's Scholarship by clicking here.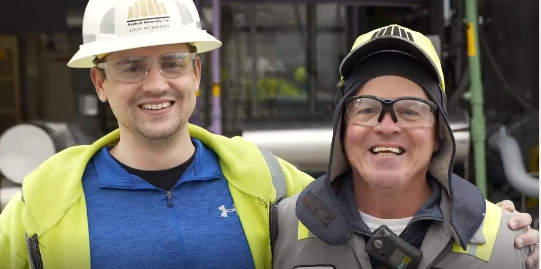 "The Heritage Group company is a great place to be, where the number one asset is its employees."
– Dan Robinson
FATHERS AND SON
The relationship between father and son is a unique one. And how unique is it when you get the chance to see your dad at work? "I'm proud of what I do every day – and when you are proud of your work, there is so much loyalty to your company and team." Zach reflected on his own perspectives after seeing firsthand just how much hard work goes on behind the scenes over the years, not only with his family but the family he's created with his coworkers and the team at the Research Group.
"All it takes is good work ethics & doing the right thing, and you're gonna have a good career here." His father, Dan echoes these thoughts of our company. As much pride as the Robinson men feel for their work, we too are proud that they've chosen to be a part of our tradition and history. It's clear how much they deeply care for their craft, as well as those around them!
The fifth generation of Robinson men – featuring Elliott Robinson, Zach's first son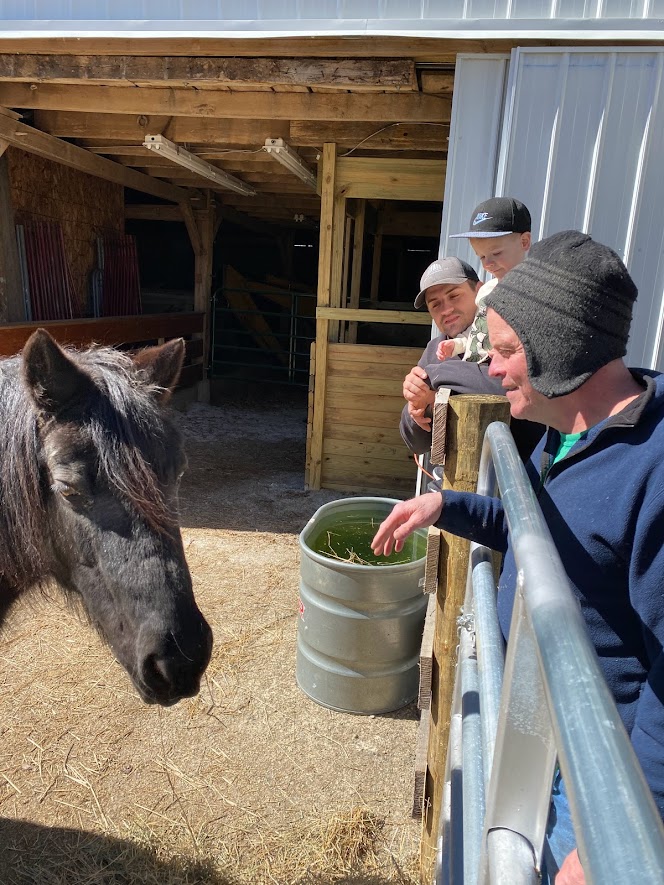 FAMILY IS AT THE CORE OF WHAT WE DO AT THE HERITAGE GROUP
The employees and leadership of The Heritage Group and its family of companies are a connected community of relationship-builders, problem-solvers, and opportunity- seekers. We attract, develop, and reward world-class talent. We are connected by strong relationships, shared values, and a common vision that spans our broad range of more than 30 operating companies. We offer employees multiple paths in multiple industries offering challenges to grow both personally and professionally.
Our values are the foundation for the confidence and trust we have in each other – and that our customers and communities have in us. At the core of our company is family: a sense of belonging, responsibility to one another, and strong values. By leveraging the power of family, we build a safer, more sustainable world. towards an even brighter future.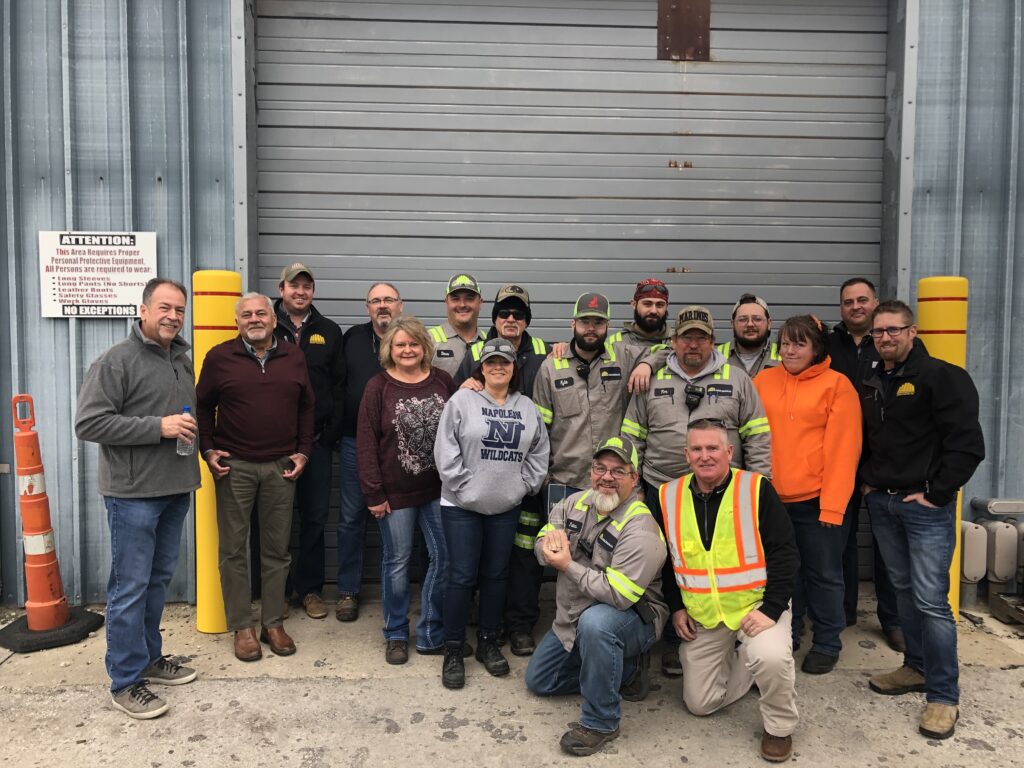 Whether you are an employee with close family members working alongside you like the Robinson's, or simply looking to build deeper connections with your coworkers, the role of family is central to the success of our business. We have interviewed many employees over the years who described how their families have affected them personally and professionally. Their testimonials are honest and heartfelt – they have truly inspired us!
As you listen to these stories, we hope that you too will be inspired by these powerful perspectives and that you will share your own experiences with us. We value the input and perspectives of our growing family here at The Heritage Group.
So let's celebrate together the many ways in which family drives our success! Because there really isn't anything more important than sharing this sentiment with those around us: We value each other!!