Safety & Logistics
On Friday April 7th, our plant in Morris, IL was asked to host a Spring Meeting for our Commercial Motor Vehicle Operators (CMV). The goals were to review and discuss safety and compliance topics for the upcoming construction season to ensure a safe and successful start to the construction season here in the Midwest. 
CMV Operators from Edison, OH and Indianapolis, IN were also able to attend this important meeting. Everyone participated in a presentation put together by the Illinois Department of Transportation (IDOT). The presentation reviewed HazMat safety, FMCSA regulations, and Roadside Inspections with MCSAP Compliance Officer Wesley James.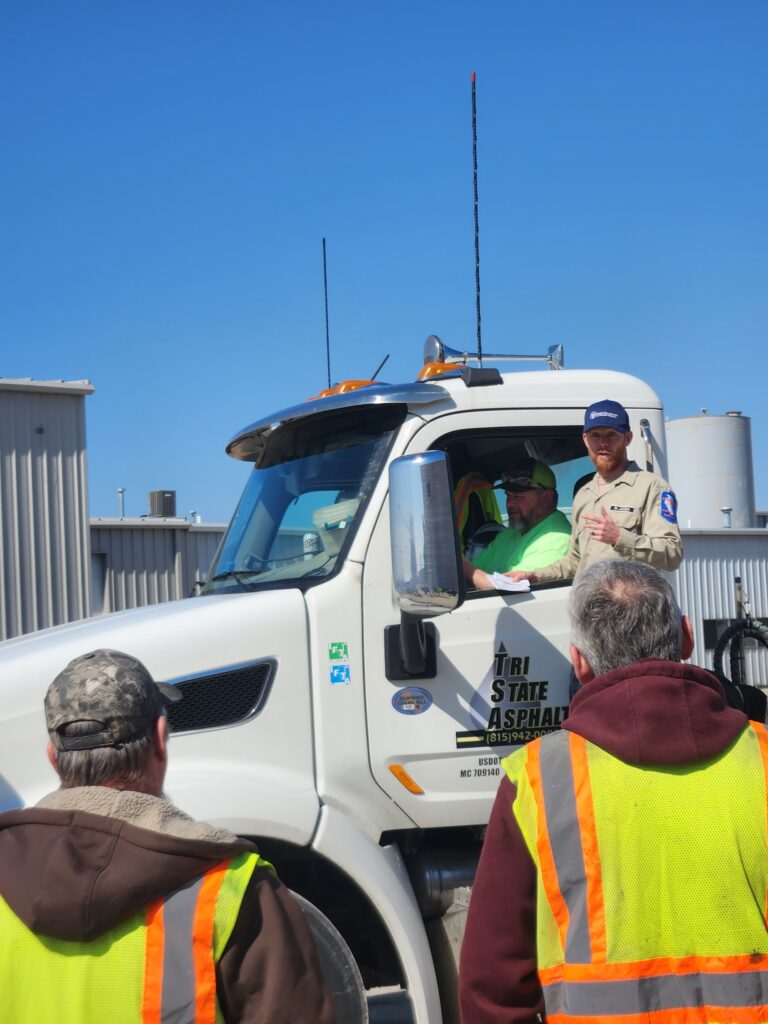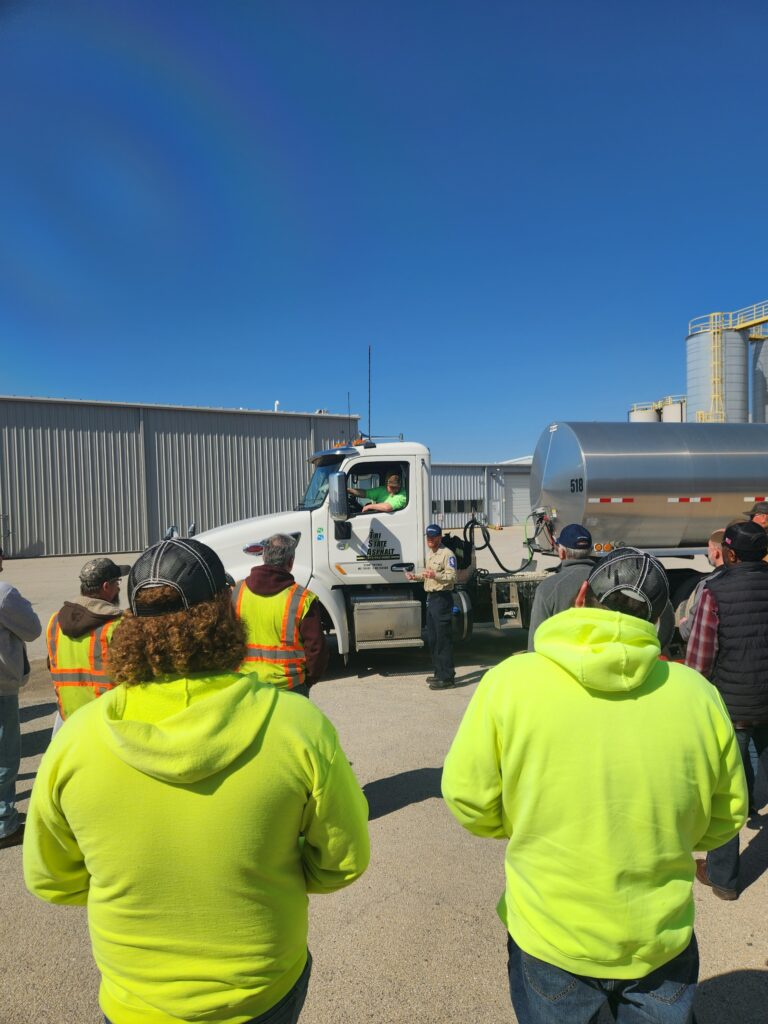 "It was so important, and also exciting to see our team engaging with the IDOT reps. The team was able to ask questions to understand how they can take their knowledge and skills and transform them into every task to maintaining compliance and safety standards!" – Samantha Komperda, Logistics Manager
The IDOT presentation was followed by a hands-on inspection of the drivers' equipment at the Morris site.  Officer James completed a full Roadside Inspection, explaining every step of the process. The team was able to hear IDOT explain the items they look for during an inspection step by step, and openly shared tips and ideas about how to review their equipment during their own inspections to ensure it is consistently adhering to compliance standards. 
This is one of the many ways our organization approaches safety and invests in creating a culture where knowledge, best practices and shared learnings are welcomed and accessible.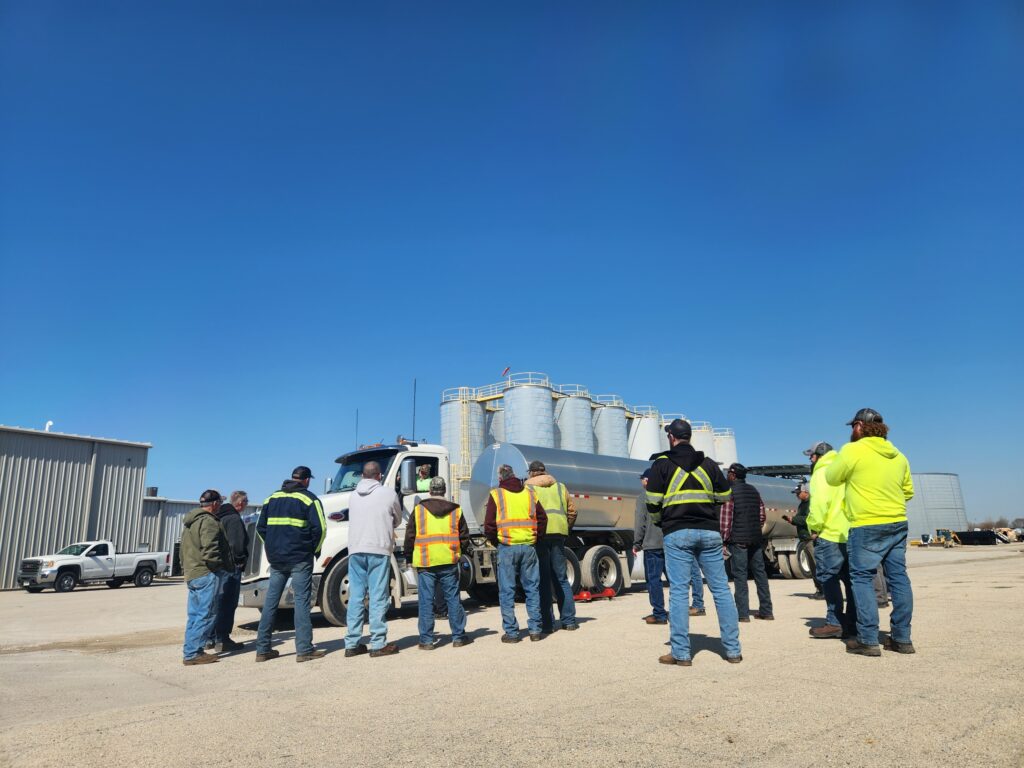 Excitement Continues to Build as We Expand Our Growing Team
Trucking and logistics roles are critical to delivering materials to our clients and internal teams. Our logistics team organizes the supply and transportation of cargo. Truck drivers are able to operate our fleet of support trucks, tanker trucks, box trucks, lowboys and more.
Drivers transport and drive equipment to and from job sites, assist, load and supervise the loading of trucks to ensure proper orders, quantities and weight distribution. And the best part? Most of our truck driving assignments do not require overnight stays, so you return home every night.
We would love to learn more about your interest in joining this growing team. If you currently do not have your CDL (Commercial Driver's License) or necessary driving certifications, Heritage Construction + Materials provides sponsored CDL Training. Complete this form to learn more about opportunities and our CDL Training.
And visit our website for open positions in our many different regions.