After reading through the recent news about the IIJA, it is evident there are many items to read and evaluate from the roughly 2,700-page infrastructure bill.
It's Not Just Roads and Bridges
There was considerable buzz prior to the passing of the bill about 'hard' infrastructure and 'other' infrastructure items that may or may not be included in the bill. From a high-level perspective, the IIJA legislation provides $973 billion over five years from FY 2022 through FY 2026, including $550 billion in new investments for all modes of transportation, water, power and energy, environmental remediation, public lands, broadband and resilience.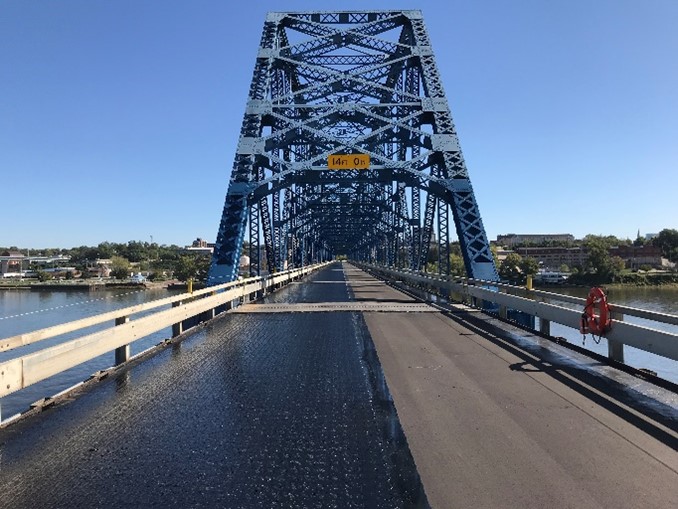 In addition to providing authorizations for a wide variety of programs, the IIJA also makes supplemental appropriations to several federal agencies:
U.S. Department of Agriculture
U.S. Department of Commerce
U.S. Department of Energy
U.S. Department of Homeland Security
U.S. Department of the Interior
U.S. Environmental Protection Agency
U.S. Department of Health and Human Services
U.S. Department of Transportation
As many of our readers of these articles know, counties play a major role in America's transportation and infrastructure network, owning and operating 44 percent of public roads and 38 percent of bridges — more than any other level of government. Simultaneously, counties directly support 78 percent of public transit systems and 34 percent of airports that keep our residents connected in every corner of the country. Each year, counties invest $134 billion in the construction of infrastructure and the maintenance and operation of public works.(1)
IIJA Has More Breadth Than Typical Federal Infrastructure Bills
With the passing of the IIJA, it's easy to overemphasize victories on Capitol Hill. But that's not the case for infrastructure. Passing IIJA is only the end of the beginning.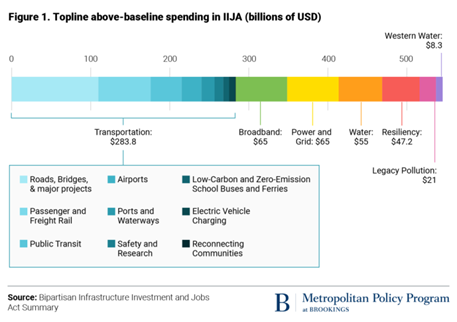 Now the action moves to the next stage. Federal agencies like the Departments of Transportation and Energy have the enormous responsibility to implement the law, standing-up new programs and finding safe ways to quickly get money out the door. State and local officials carry an even greater burden. As the owners and operators of most infrastructure, they must design and build new assets, hire more workers, and even mobilize their own financial resources. The roughly $1.2 trillion bill contains an estimated $550 billion in new spending above baseline levels. This spending touches every sector of infrastructure, from transportation and water to energy, broadband, and the resilience and rehabilitation of our nation's natural resources. While topline numbers from Senate summaries show us the general trends in funding distribution—over half of new spending is transportation-focused—the magnitude of these investments warrants a deeper dive.
The current House reconciliation version proposes roughly $500 billion in new infrastructure spending over 10 years. Combined with IIJA, the federal government could be spending $160 billion above baseline for the next 5 years.
It Will Often Take Years to Start Seeing IIJA's Projects in Communities
IIJA is not another stimulus effort; it represents a generational shift in how (and what types of) projects get done. Federal agencies—from DOT to DOE to EPA—have to oversee the surge in funding, including administering new grants and designing new programs. States and localities—from transportation departments to water utilities—have to identify and execute needed projects on the ground. And this federal, state, and local coordination all comes amid continued challenges overseeing other expanded funding from the American Rescue Plan earlier this year.
Most projects will not happen overnight. The pace at which federal funds reach different places nationally depends on the types of projects pursued and the types of programs channeling resources to these projects.
Funding in existing federal programs, including those distributed by formula, also tends to move faster than funding in new competitive grant programs, which involve new rulemaking.
Public Sector Growth Needed to Manage This Level of New Investment?
Any time governments suddenly increase spending—especially when it could easily exceed $100 or $200 billion in a given year—it is likely to have profound impacts on internal government operations, the demand for labor, and the related supply chains. That will certainly be the case with IIJA and only grow more urgent if the reconciliation budget passes.
IIJA launches multiple new federal programs, all of which will require internal planning, internal and public review, and hiring staff and building knowledge resources to stand-up new operations—all before any services like grant agreements and technical expertise are produced. It's an enormous undertaking. Meanwhile, state and local officials must ensure their operations are ready to handle the influx of new federal funding. For example, with so many new competitive grant programs, do officials and their teams have the data and community support to submit applications?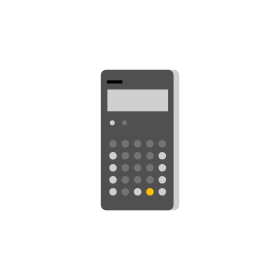 All this new programming will demand more workers, too. All three levels of government must be ready to hire for a sweeping set of occupations: budget experts, various construction workers and skilled tradespeople, conservationists and environmental engineers, and so on. Human resource departments may need to grow just to make all the hires. Meanwhile, public agencies will be competing for scarce talent with the private sector. More good-paying jobs is a good thing, but it raises the urgency to expand the infrastructure-related talent pipeline.
IIJA also will mean greater aggregate demand for input materials, in some cases creating greater competition between government, businesses, and households for the same goods. Building new physical infrastructure will require various steel products, cement, lumber, and other material inputs. Modernizing federal equipment includes buying new vehicles. Weatherization programs will require similar inputs to many real estate construction projects. New management systems and equipment requires new processors and other computing equipment. With global supply chains still under stress, the timing of when infrastructure orders start to increase merits a close watch.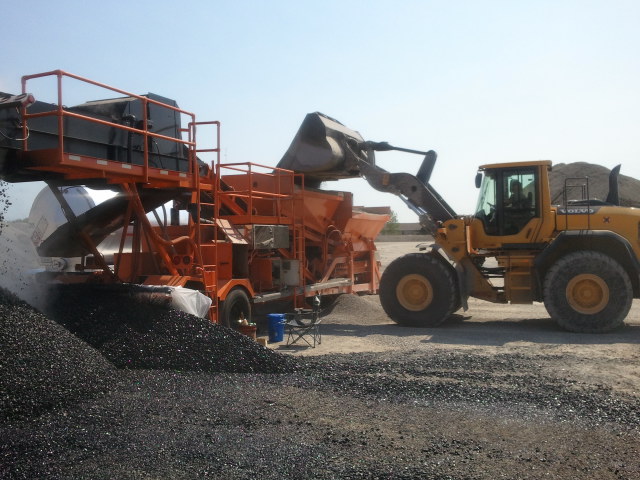 The Work is Just Starting
There's a reason infrastructure advocates, economists, business leaders, community-based organizations, and others have continued to call on Congress to pass a major, comprehensive infrastructure package. The country needs to invest in itself, to stay competitive today and into the future.
Regardless of how enormous the implementation lift may be, Congress has now done their part. America is ready to invest in itself again, and the investment amount is only likely to grow. They may have dropped the news on a Friday afternoon, but the legacy of this bill should make it hard to forget. (2)
Department of Transportation's Focus on Safety
The Biden administration is launching a multibillion-dollar initiative to reverse a surge in road deaths and overhaul federal safety efforts, tapping new bipartisan infrastructure spending and policy changes to try to address one of the most wrenching and persistent problems in the U.S. transportation system.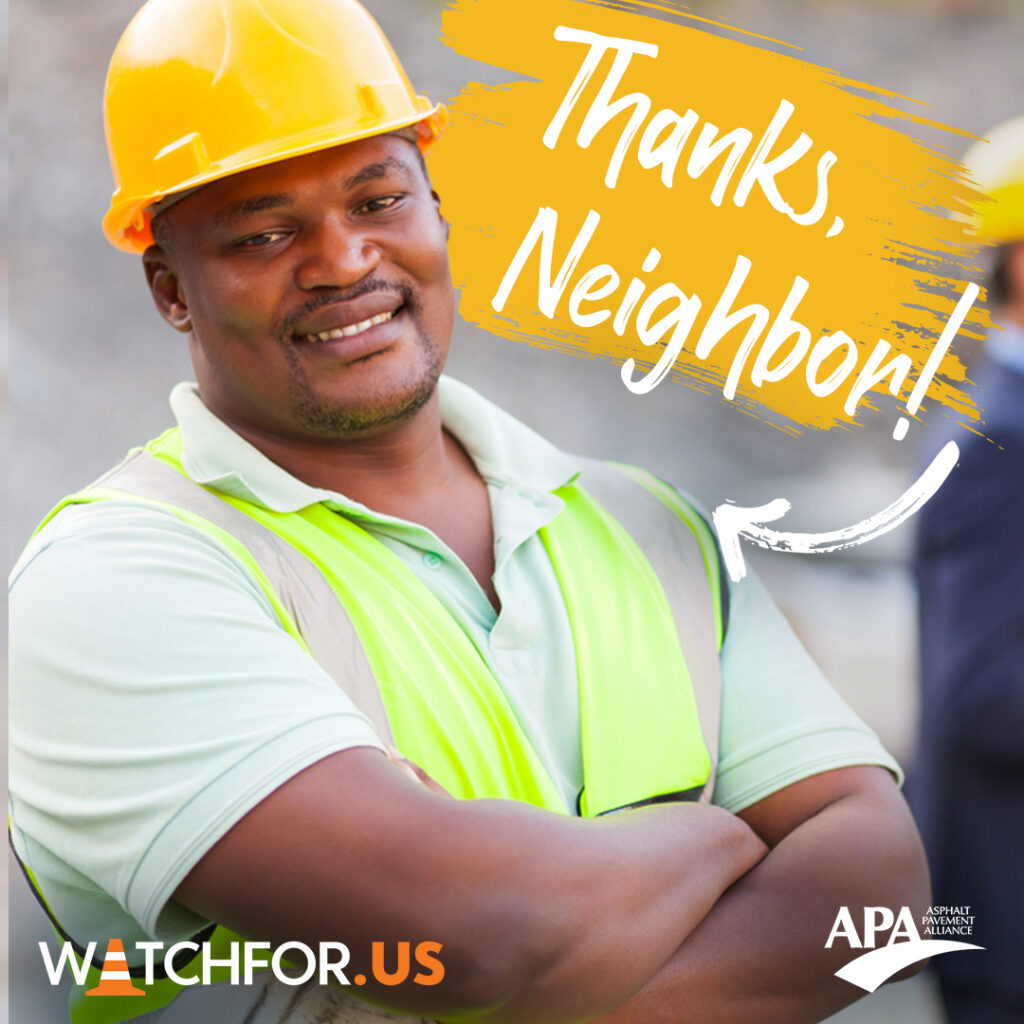 The goal is to tackle both what Transportation Secretary Pete Buttigieg has called an immediate "crisis," with deaths soaring faster in the first half of this year than in more than four decades, and the country's toll of road fatalities that is higher than other rich nations.
His department is drafting a National Roadway Safety Strategy that is meant to stitch together the work of separate agencies overseeing highways, driver and car safety, trucking and other areas, while also appealing for action by state and local governments, engineers, safety advocates and private industry.
The strategy is to be released in January and will be based on a safe-system approach and a list of principles, including that deaths and severe injuries are unacceptable, that people make mistakes and are vulnerable, and that safety needs to be proactive and layered with redundancies. (3)
Using Center Line Rumble Strips (CLRS) to Improve Safety
Another trend to create safer roads for drivers that has been gaining in importance the last several years are rumble strips. Rumble strips are a low-cost measure used to address one of the most serious types of traffic crashes: a lane departure crash. They consist of a set of transverse grooves applied on the shoulder or centerline of a roadway.
Expect More Rumble Strips in the Future, For Good Reasons!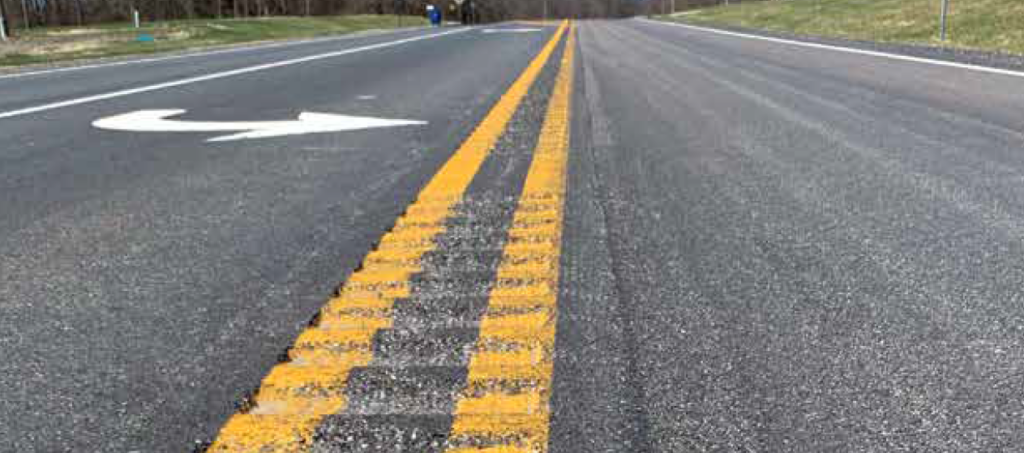 Shoulder rumble strips have been in use all over the country for many years and their safety benefits are well documented, but centerline rumble strips are relatively new. A three year study in Michigan showed that before-and-after crash study performed for found significant reductions across all crash severities and lane departure crash types. (4)
You can refer to previous articles about rumble strips within our 'News' tab that will detail our work with our partners to help create longer-lasting, safer roads . . . even when they include rumble strips.
The Infrastructure Investment and Jobs Act Climate Targets
On August 10, 69 senators voted for the roughly $1 trillion dollar Infrastructure Investment and Jobs Act (IIJA), a top Biden administration priority and the largest-ever investment in the United States' "hard infrastructure." The IIJA supports a number of climate priorities.

In a way, this is expected. Infrastructure investments are, by definition, long-term plays. Though the immediate impact of the bill on U.S. emissions will likely be negligible at best, long-term prospects are more promising, if far from guaranteed. As a vehicle of green industrial strategy for a long-term, economy-wide transition to clean energy, the IIJA is an arguably unprecedented step in the right direction.
What Climate Provisions are in the Bill and How Important are They Likely to Be?
Many reports indicate that the IIJA is a compromise. Shepherded by moderates in each party, the bill reflects a limited bipartisan embrace of public investment in ongoing economic and environmental challenges without the transformative urgency demanded by climate hawks. According to Senator Rob Portman, one of the "gang of 10," approximately 73 percent of the 2,700-page infrastructure bill is existing legislation already passed through various Senate committees. In this sense, it more reflects long-held priorities than a radically new agenda.
Biden's core climate commitments, a 50–52 percent reduction in greenhouse gases (GHGs) by 2030 and net-zero emissions by 2050, cannot be reached with business as usual—they require bold action. But the IIJA contains more of the former than the latter. Over its five years of spending, the bill touches upon the major sources of emissions—transportation, power, industry, and buildings—but it is unlikely to beget more than incremental progress in emissions reduction and technological leaps in some sectors.
Transportation and the Transportation Sector
Almost two-thirds of the IIJA is devoted to the transportation sector, and the $15 billion for low-carbon mobility is, at its face, the most significant piece of climate funding. Though it includes the federal government's first investment in electric vehicle (EV) charging infrastructure, it will likely fall short of Biden's targeted 500,000 chargers nationwide.
Approximately $2.5 billion will go to grants for the charging infrastructure that could facilitate widespread EV adoption. Additionally, this limited funding is expected to be diluted by the inclusion of propane and natural gas charging stations. The IIJA also introduces a $5 billion Clean School Bus Program—only half of which has to go to zero-emission vehicles—and a $1.25 billion program for low-carbon ferries.
The bill also includes $30 billion for Amtrak's development of the Northeast Corridor and an 83 percent increase over the Fixing America's Surface Transportation (FAST) Act's provisions for public transit, including $5.25 billion to help transit agencies move to low-emissions buses. While these measures are unlikely to wean Americans off automobile reliance, they could help stem declining ridership and funding in many U.S. cities. (5)
With a bill this size in terms of not only length but dollars, it will be a bit like our Thanksgiving meals, harder than usual to digest. Therefore, it is expected we will be covering certain aspects of the IIJA in future articles on our websites.