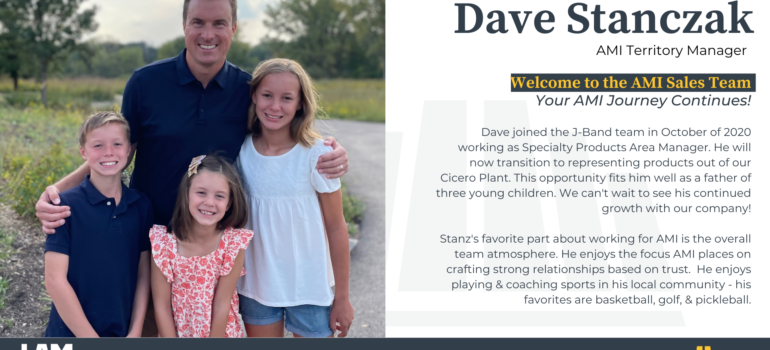 May 25, 2022
Name: David Stanczak
Title: Territory Manager
Location: Cicero, IL
How long have you worked with AMI?
I started at AMI in October of 2020.
What do you like best about working at AMI?
The team atmosphere at AMI is the best. I am surrounded by talented, intelligent, and supportive teammates. AMI is the best company I've ever worked for – They care about their employees and their customers & focus on building strong relationships based on trust, instead of going after short-term wins.