The Heritage Group's Government Affairs team alongside Heritage Construction + Materials representatives have worked closely with lawmakers since 2018 on Indiana House Bill 1015, the Worksite Safety Bill. We are thrilled that the bill passed in the Indiana House and Senate and was signed into law on May 22, 2023, by Governor Eric Holcomb.  
"We're going to see great results protecting motorists and construction workers in those sites," said Roads and Transportation Committee Chairman Jim Pressel, the bill's author. Senator John Ford agreed, "I appreciate everyone working together. Workers deserve to be able to work safely in the work zones."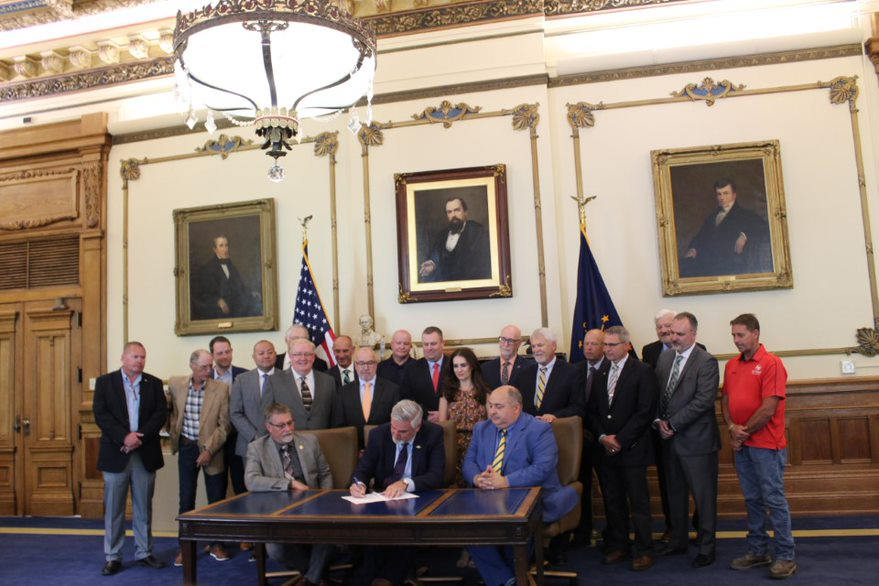 This law requires the Indiana Department of Transportation to establish a worksite speed control pilot program to enforce the worksite speed limit and make worksites safer for drivers and workers alike. The pilot program will place electronic license plate readers in up to four active construction sites, monitoring drivers that are exceeding posted work site speed limits by 11 miles per hour or more. First-time offenders will be mailed a warning, and second-time offenders will receive $75 fines.
A road construction work zone presents many dangerous situations for both drivers and workers. Even though traffic volumes decreased during 2020, the Indiana State Police found that speeds actually increased dramatically. In 2021, as more normal traffic volumes resumed, drivers' speeding behaviors did not improve. When drivers' speed increases, the severity of crashes also increases. The National Highway Traffic Safety Administration found that speeding is a contributing cause in 30% of all highway crashes over the last 10 years. It is also the leading factor in fatal crashes, equal to the impact of drug use, alcohol use, medication misuse and distracted driving combined.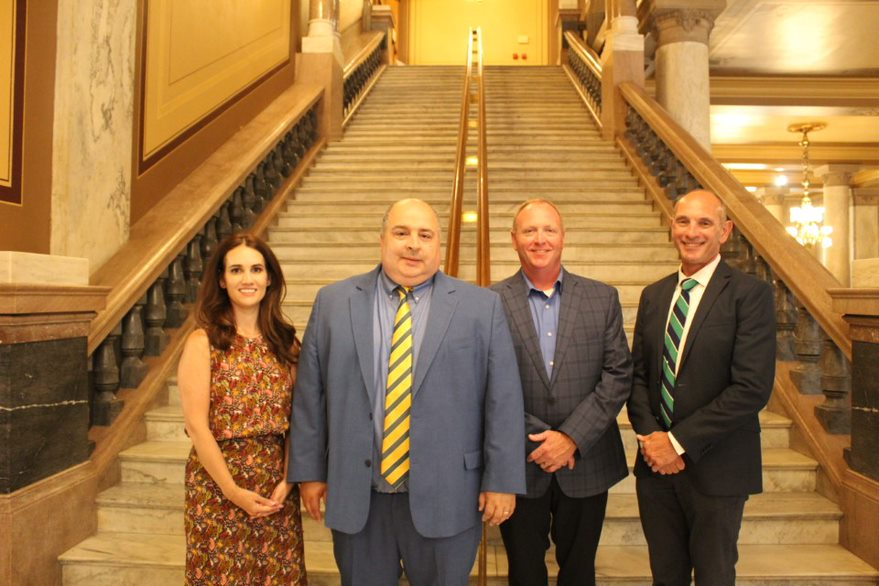 Construction industry professionals testified in front of the Roads and Transportation Committee on the bill. They were able to help lawmakers understand what it's like to have vehicles speed past worksites, only feet away from crew members at work in the construction zone. Milestone General Superintendent Chad Scott shared his personal road crew experiences, while also honoring one of Milestone's own, Jeremy Bagwell, who was killed on a worksite in 2011.
We are extremely proud of our teammates who continue to share their insights and perspectives on legislation like the Worksite Safety Bill that puts Heritage family members' safety first.